Sarah Louise "Louie" Bouton Felt was the first general president of the children's Primary organization of The Church of Jesus Christ of Latter-day Saints a calling she faithfully served and dedicated her time with from 1880 to 1925. She was also the co-founder and frequent writer of The Children's Friend, the pioneer edition of the current Friend magazine of the Church of Jesus Christ of Latter-day Saints.
It is widely believed that she was also a lesbian.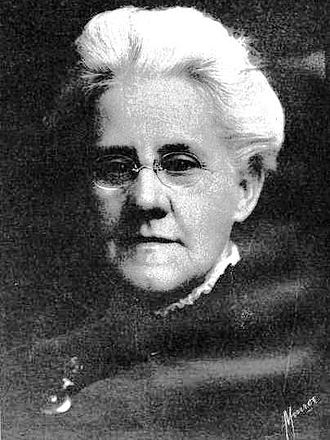 Louie Bouton was born in South Norwalk, Connecticut, the third child of Joseph Bouton and Mary Rebecca Barto. Her parents had become members of The Church of Jesus Christ of Latter-day Saints several years before Louie's birth.
In 1866, when Louie was sixteen years old, her family loaded their possessions and traveled west en route for Utah Territory to join the gathering of Latter-day Saints. On the journey to Utah, Louie met Joseph H. Felt. At the age of sixteen and on Christmas Eve in 1866, Louie and Joseph Felt were married at Salt Lake City.
Louie was not able to have children, and she suffered periods of great loneliness while her husband left Utah to work as a missionary for the church. Later, Louie encouraged her husband to live the Latter-day Saint law of plural marriage. Joseph married Elizabeth "Lizzie" Mineer in 1875 and Elizabeth Tidwell in 1881. Louie got along well with Joseph's other wives and found great pleasure in caring for the children of her "sister wives".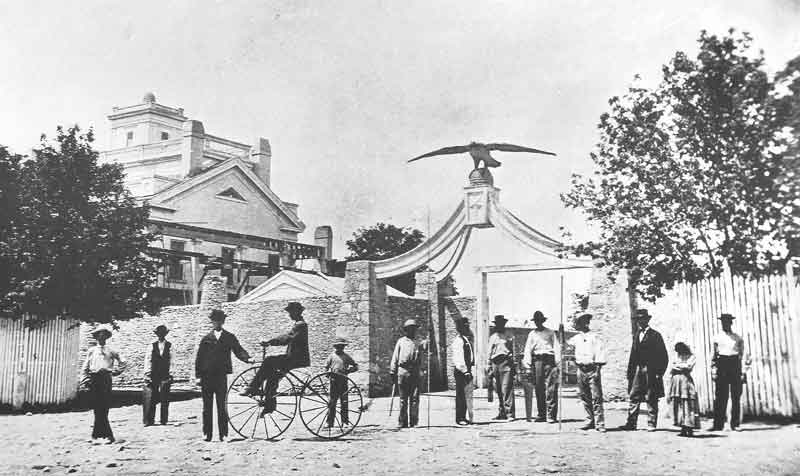 Intense pressure from the government of the United States forced many polygamist families into exile. During the government's attempts to prosecute polygamists, Louie Felt twice left Utah Territory to avoid testifying in court against her husband, Joseph. In 1907, Louie's husband, Joseph died, leaving Louie widowed and without companionship.
On September 14, 1878, Louie B. Felt was chosen by Eliza R. Snow to be the president of the Primary Association in the Salt Lake 11th Ward of the church. On June 19, 1880, Felt was selected as the first general president of the Primary by John Taylor, who was then the President of the Quorum of the Twelve Apostles and the acting church president. Felt was set apart by Taylor, who was assisted in the blessing by Eliza R. Snow.
Among Felt's accomplishments as leader of the Primary are the following:
establishment of the Primary Annual Fund (1902)
annual general conferences for all Primary workers (1902)
programs for enlistment and better attendance at Primary
the birth of the Primary Children's Hospital (1911)
the spread of Primary groups into every stake and many missions of the church
On October 6, 1925, Felt stepped down as general president of the Primary due to failing health. Her first counselor, May Anderson succeeded her. Louie Felt died on February 13, 1928, in Salt Lake City of a cerebral hemorrhage.
Normally, the story of person ends with their passing, but hidden within the chapters of Louie's story is a message of love and affection. The story of Louie Felt does not end with her remarkable contributions to the children of the Church of Jesus Christ of Latter-day Saints.
Latter-day historians believe that Louie Felt was a lesbian and May Anderson, her successor in the General Primary Presidency was her romantic partner. May Anderson was not the only woman Louie Felt fell affectionately for, journals and personal stories share that Felt had intense and committed relationships with other women as well. Historians are confident that at least one of these relationships was romantic.
According to a biographical sketch published in 1919 in Children's Friend, Louie "fell in love with" Lizzie Mineer in 1874, and encouraged her husband to marry her as a plural wife, in part to bring children into the family (Louie herself was infertile), and for the loving companionship that Louie desired in her life. Joseph and Lizzie's plural marriage was solemnized in 1876.
In 1881, Joseph Felt married another wife, Elizabeth Liddell. Louie "opened her home and shared her love" with Elizabeth.
In 1883, Louie met Mary (May) Anderson, and their friendship soon "ripened into love". Details of their relationship was printed in Children's Friend as follows:
"Those who watched their devotion to each other declare that there never were more ardent lovers than these two. And strange to say during this time of love feasting."


Source: 1919 Children's Friend biography
Joseph Felt did not marry May Anderson as a plural wife, but in 1889, at a time when Louie fell ill, May Anderson and Louie Felt moved into the same house and resided in the same bedroom.
As a polygamist, Joseph had multiple houses, and it is unclear where he spent most of his time. Historical documents show that Joseph moved out of Louie's home at the same time May Anderson moved in. The actual living arrangements of Joseph Felt are difficult to verify. Because of the 1890 Manifesto, polygamous families often sought to obscure their living arrangements from public record.
After Joseph's death in 1907, Louie and May continued to live together, sleeping in the same bedroom of a multi-room home, for 40 years until Louie's death. Within the Church they were often referred to as the "David and Jonathan of the Primary," a term they embraced.

Jonathan was the son of Saul, king of Israel, of the tribe of Benjamin, and David was the son of Jesse of Bethlehem, of the tribe of Judah, and Jonathan's presumed rival for the crown. David became king. The biblical text does not explicitly depict the nature of the relationship between David and Jonathan. Traditional LDS and mainstream religious interpretation of the relationship has been one of platonic love and an example of homosociality. Medieval and Renaissance literature drew upon the story to underline strong personal friendships between men, some of which involved romantic love and could be described as romantic relationships.
May Anderson never married during her life. After the death of one of Joseph's junior wives, Louie and May raised the children of Joseph and Elizabeth, together. Journals from those children detail the close relationship of Louie and May, including the acknowledgement that each shared "an affinity for each other."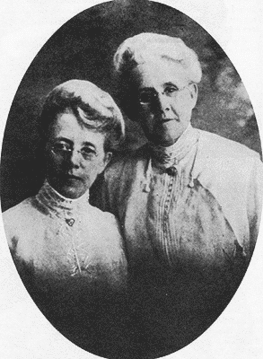 Though acknowledging a lack of direct proof of a sexual lesbian partnership, historians conclude that Louie and May likely were in a relationship that would describe them modernly as lesbian partners.

Journal entries and personal accounts often penned about the pair show a seemingly erotic connections. One of these accounts include their biographies that appeared in Children's Friend; for example, the statement that while the couple was working on Primary matters, "when they were too tired to sit up any longer they put on their bathrobes and crawled into bed to work until the wee small hours of the night".
Official LDS historians affirm that female-female sexual intimacy would have been regarded as sinful at the time, and argue that even though it is evident that the pair lived together, shared the same bed, and maintained that relationship for 40 years, no evidence of a sexual relationship exists. And because of a lack of that sexual evidence, the Church disagrees that the forgoing evidence proves the pair to be lesbians and instead advise a presumption that their relationship was purely platonic. Both sides acknowledge, however, that the relationship between Louie and May was an intense one, and that they shared a deep love for one another.
Want to read more stories like this? CLICK HERE
---
Patricia Mann Alto, "Louie Bouton Felt: A Friend of Children", Ensign, December 1979.

Conrad A. Harward, A History of the Growth and Development of the Primary Association of the LDS Church from 1878 to 1928, Master of Arts Thesis, Brigham Young University, Provo, Utah, 1976

"Louie B. Felt: A Tribute", Children's Friend, 24:425 (Nov. 1925)

"Prominent Men and Women of the Church: Louie B. Felt", Children's Friend, 18:404 (Oct. 1919)
Jenson, Andrew (1936). Latter-day Saint biographical encyclopedia: A compilation of biographical sketches of prominent men and women in the Church of Jesus Christ of Latter-Day Saints. 4. Salt Lake City, Utah: The Andrew Jenson Memorial Association (Printed by The Deseret News Press). pp. 5506 282 – 5934 283. N 1-58958-026-5. Retrieved December 20, 2011.