Brigham Morris Young, commonly known as Morris, was the son of Brigham Young, polygamous Mormon Church president, and his 35th wife, Margaret Pierce. In 1875, Morris Young served a mission for the Church of Jesus Christ of Latter-day Saints in the Hawaiian Islands.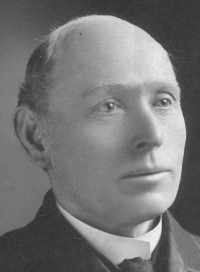 Brigham Morris Young was one of the founders of the Young Men's Mutual Improvement Association (YMMIA), the predecessor to the Young Men program of The Church of Jesus Christ of Latter-day Saints (LDS Church). Shortly after returning from this mission he was asked by his father to organize the YMMIA along with Junius F. Wells and Milton H. Hardy.
In 1883, Young served another mission in the Hawaiian Islands. He married Armeda Snow, a daughter of Lorenzo Snow. Their son, Lorenzo Snow Young, was a prominent architect in Utah.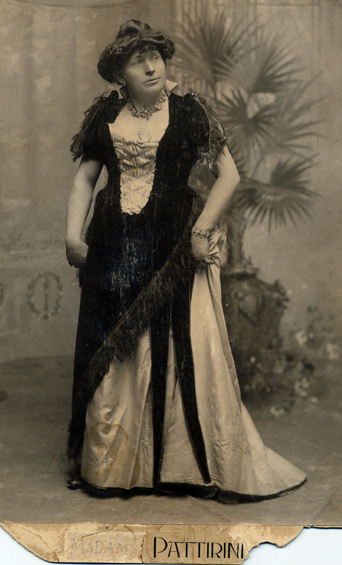 Shortly after returning to Utah from his second mission, Young began publicly performing as a cross-dressing singer under the pseudonym Madam Pattirini. Young performed as Pattirini in north and central Utah venues from 1885 to the 1900s. He could produce a convincing falsetto, and many in the audience did not realize that Pattirini was Young.
Historical documents and accounts detail Young cross dressing strictly for public entertainment, but his high profile status as the son of the prophet, and leader in the general leadership of the church, later cleared a path for cross-dressing entertainers who appeared in Utah, some of whom were LGBT.
Want to read more stories like this? CLICK HERE
---
Andrew Jenson. LDS Biographical Encyclopedia. Vol. 4, p. 251.
Galen Snow Young. Brief History of Brigham Morris Young. P. 31.
Dean C. Jessee. Letters from Brigham Young to His Sons. P. 243.
B. Morris Young at Find a Grave
Charles Roscoe Savage – Photographic placard advertising "her" appearance in the Sugar House Ward, Salt Lake City, Utah; http://connellodonovan.com/abom.html circa 1901.