This story is not mine alone because I walked this path with my son, my other children, and my husband. We are the Woods family, when our children were young my husband would tell them that with the Woods name they could do anything…. and looking back, that has been true.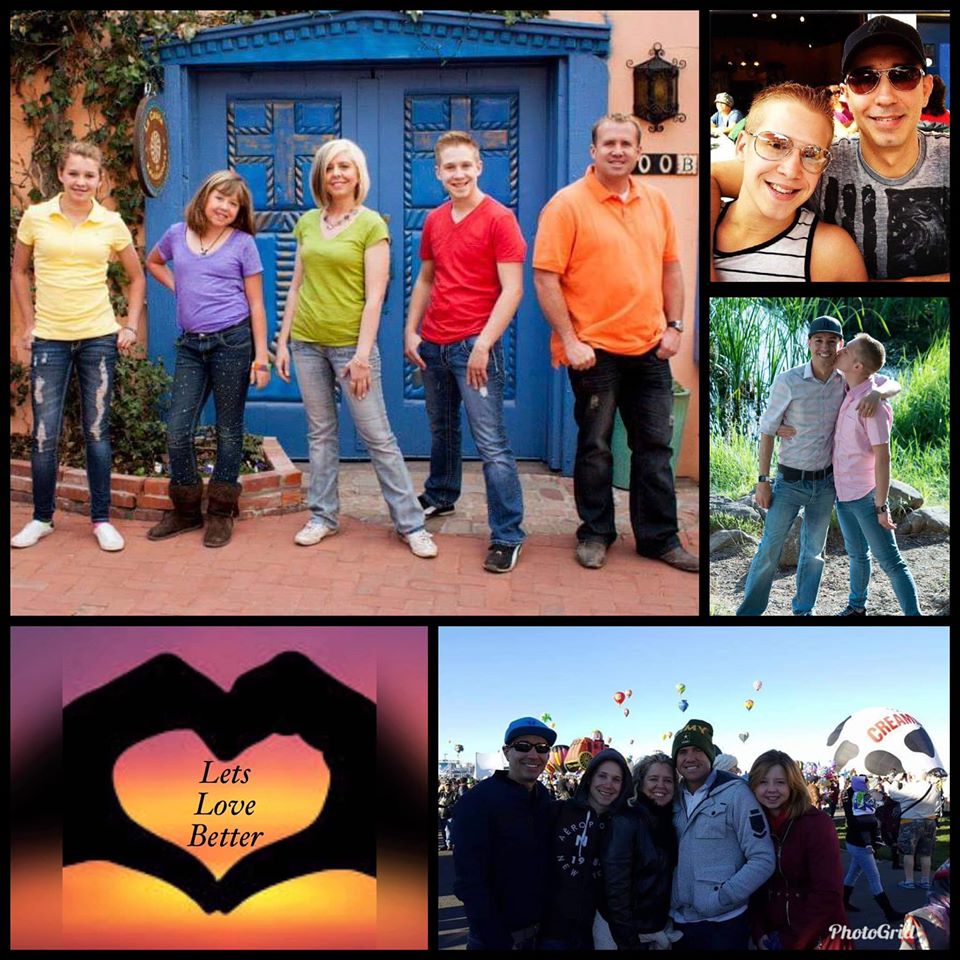 Wesley is our oldest and has been an amazing example to his siblings and our greatest teacher. To understand our struggle to gain understanding, you have to know Wesley. Wesley turned 8 about a month after 9-11. He was so excited to be baptized and make promises to help lift other's burdens. So, he asked that we give all of his birthday presents to children who lost their parents in the 9-11 attack. In school he joined service groups. After he had received the priesthood, when he turned twelve, I noticed that he was constantly helping me clean and take care of the family. I thanked him and asked what made him so helpful, he said "I just got the priesthood and I'm serving you". There are countless stories of his giving nature, that is my Wesley. He came to our home with a heart of gold, and enthusiastic energy to share it without limit.

I wish in the beginning I had that same heart of gold to understand his struggles when he finally got the courage to tell us he was gay. He was so popular and had cute girls around all the time. I did not really look beyond that. As a family we went to church, had family scripture study and did all the things on the list of raising our children in righteousness. So when he told us, we thought it was teenage rebellion and didn't really believe him. I especially thought he just didn't fully understand the things he had been taught, so I sat him down and reemphasized what was required of him. The life changing moment for me was when he looked at me and said, "mom no matter what you say to make me afraid of not going to heaven, I am not willing to live a life without love". I realized I had been teaching my children to fear what could happen if they didn't follow the letter of the law instead of teaching them to act because they loved their heavenly father and themselves.

The first year was hell trying to figure out how to really hear our son and find our emotional/spiritual balance. That is when Wesley met his partner Ralph who is just as amazing of a man. Ralph helped heal the wounds and set a calming balance in our relationship. I have had the spirit bear witness to me many times that Ralph was meant to be a part of our family and that God is in charge of this beautiful path we now are on. Wesley and Ralph will be married this year and I am so excited that Ralph will officially be part of the family, even though he has been in the heart of our family for a long time.

Each one of my children is so different, my relationship with them is so different. It is that way with our heavenly parents also. As different as we all are the solid, unchanging root of the family and the gospel of Jesus Christ is love. We follow Christ because we love him. We attend church to express our love and live our baptism covenants to bear one another's burdens. We are not to be like the Pharisees and Sadducees and follow a list of rules or cultural norms to make us righteous enough to go to heaven. It took me far to long to learn this.

Everyone's narrow path that leads home will look different. We were not meant to be the same. It is our weaknesses and strengths blended together that make us a balanced whole. We cannot exclude some without upsetting the balance of the whole plan, all are needed. I cannot say that I always feel safe at church, but in my love for the savior and the path he leads me on, I will always serve him and my neighbors in any way he calls me to. I have gained that heart of gold from all the lessons I have learned being a mother to this Woods family. Through our love for the savior and our love for each other, we have accomplished what unites this family forever… love.
Want to read another story like this one?
CLICK HERE for more!
This In My Own Words story is a contribution from Let's Love Better, a Facebook group dedicated to helping people learn to better share love, while fostering an atmosphere of understanding. When we know better, we do better.