My name is Kent. Speaking in a setting like this can be daunting. This is a full room. But I also have a full heart, and this is going to go just fine. It's important to me to say to you that I see you as family. I attend a ward in Herriman. Most of you have never seen me before, but even so I can see you as a ward family-as the family of my faith, and I talk about hard things with my family. That's who I choose to speak to about difficult topics such as this. And frankly I feel that it is in our ward families that discussions like this should be taking place. This is where I want to talk about the most difficult parts of my life because I believe that my faith family are the people who are going to help me best to address the most difficult trials that I'll face. So when I say that it's a blessing to be here, I mean that. I am at ease because I look out and see the family of my faith. And this is the very place I want to discuss these topics. I want to be clear that my aim today is not to prove a point. It's not to convince you of anything. It's not to stand here and demonstrate how correct I am in my belief. It's simply to share my perspective. And if science and journalism, and the gospel, have taught me anything, it's that one perspective is never enough.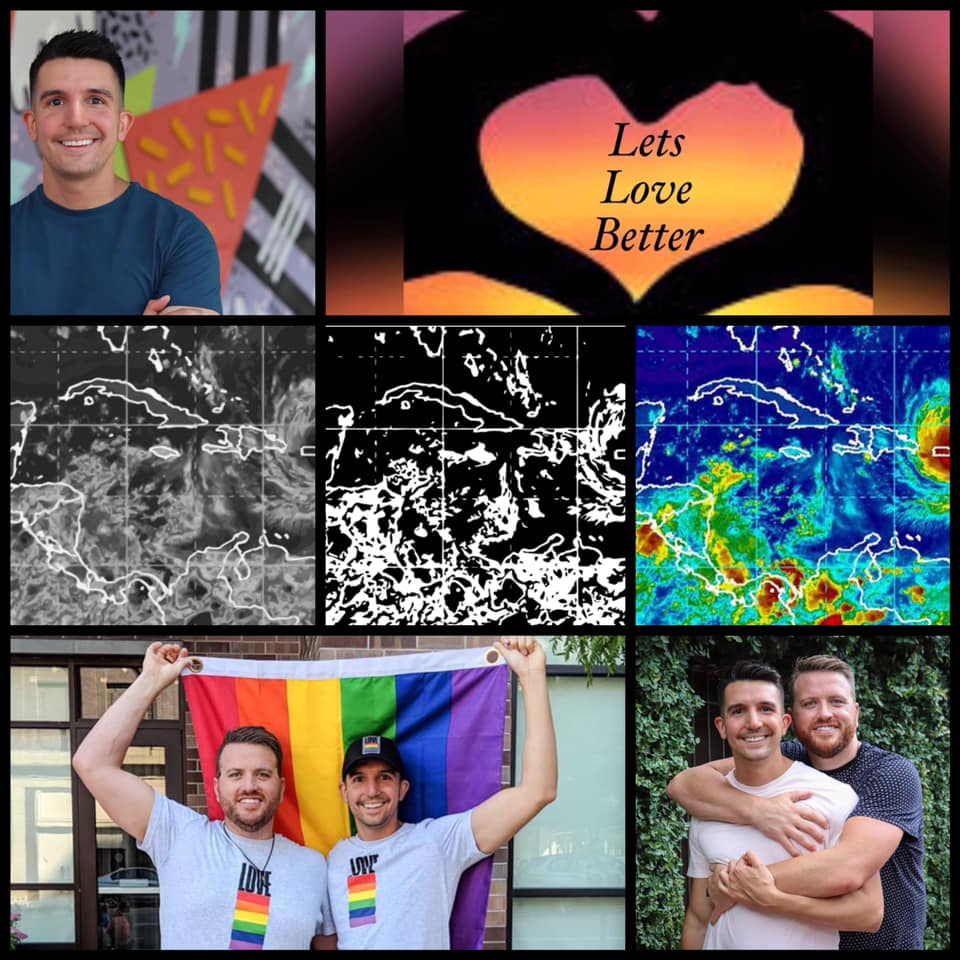 We owe it to ourselves to be educated—to consider different perspectives, even those that contradict our own, and then to allow our Heavenly Father and the spirit to teach us truth. So I hope you'll hear my perspective today for what it's worth—mine, unique, personal, not necessarily correct. It's still very fluid. But it's an opportunity for you to consider something that you hadn't considered before. And because this topic is something that can be uncomfortable, and difficult, and perhaps a bit nebulous at times, I want to start with something that is familiar. So we're going to talk about nutrition fact labels first. So, a nutrition fact label gives us a very quick review of the contents of a product, or a food, before we buy it and before we consume it. Every nutrition fact label has a list of ingredients at the bottom, and all those ingredients are listed from most abundant, to least abundant. The ingredients that there's most of will appear at the top, while the least abundant ingredient will appear toward the bottom. By way of introduction, my personal ingredient label looks something like this: male, 31 years old, a son, an uncle, a brother, a friend, Mormon, designer, journalist, BYU Hawaii graduate, returned missionary, scientist, foody, music buff, divorced, and gay. But about a year ago my label looked a lot different. Very different. It may have looked something more like this: Gay, hopeless, scared, sinful, trapped, fake, disappointing, and several other ingredients, and may have contained less than one percent of those other ingredients. I grew up in an amazing community, with amazing family, wonderful friends. But well-meaning people would sometimes make remarks like, "That musician is so talented, but…they're gay." Or, "That person is so kind, but…they're gay." And at an early age I began to realize that no matter how talented or kind or wonderful someone might be, if they were gay, then somehow that became the most vital component of their identity and of the ingredients that made them up. I began to believe that no matter how kind, or talented that I was, that if I were gay, that I would never be acceptable, that I would never be enough. And as I grew up, I began to feel that every one of those other ingredients started to slowly make its way to the bottom of that list, to be less and less significant as they fell underneath that ingredient of being gay.
I want to speak briefly to a few perspectives that I've had in my life. Some that have changed in the last few years, as I've divorced, as I've come out to my family, and as I've learned through my Heavenly Father.
The first perspective that I'd like to speak to is the perspective of black and white versus color. In my upbringing, I tended to see things as very black and white, as very stark, much like this image:

This is a picture that has been reduced to only black, and only white. We call it a vector in the design world. While you may be able to tell what this is an image of, it doesn't really serve much purpose when you only see it in these two extremes of black and white. My view was very similar throughout much of my life. There was good and bad, there was right and wrong, and there was Mormon, or gay. There were a number of these extremes, and my view was very much like this vector. But watch what happens when we introduce new values between the two extremes: (look at middle row middle photo)
The detail sharpens, the picture is more clarified, and we start to see more significantly the detail included in this image. We no longer have just black, and just white, but rather an entire spectrum of values between these two extremes. And while this does give more detail to the image, it's still an incomplete image. You may be able to tell that it's some kind of map, but without the addition of color, it still won't serve its purpose. My new perspective on myself and on the world is in full color.

If you don't recognize this image now, it's a Doppler radar image—a weather map. In black and white, it won't serve its full purpose, even if we have a full spectrum of grey scale values in between. To serve its purpose, to have utility, we need every one of those colors. Black and white just doesn't suffice. And my view has shifted to a degree that I now see that there are going to be members of our faith, members of our family, and members of our community who don't simply fall into black and white. We're going to occupy every different value. And I think that title is perfect for this spectrum: values. Every person, every personality is, in fact, a value, and most importantly, there is room for those values. When we see them completely, beyond just black and white, we realize that there is room in the plan of our Heavenly Father, and certainly room in our communities, and our homes, and our congregations, for every one of God's children. This new perspective has taught me that each person has value that is beneficial. That these values can improve wards, families, and communities, and it's up to us to help everyone find their role and value through personal revelation. If I want a family one day, that's going to look different for me than it is for my six sisters. They will all likely marry men at some point, possibly have children, so that's going to look a little different for me. But I know that my role still has value in my family, and in my community, and in my faith.
The second perspective I'd like to address is the idea of surviving versus thriving. My old perspective was such that being gay was like having an addiction to overcome, like an illness to be treated, or something to be fixed. I believed that if I could pray it away, that if I could dedicate myself enough to study and prayer, that it would eventually disappear, because I was doing the right thing. And at worst, as long as I tried hard enough, everything would be made right hereafter. This old perspective led me to survival mode. I figured as long as I could hold on tightly for dear life to what I thought was the right thing, then I'd be OK. But one of the problems of survival mode was that I was in a mode of scarcity, of limits. I could only see to the end of the day. If I could make it to the end of the day, I thought, I'd be OK. If I could just hold this conversation long enough, if I could just convince my family and my friends that I was OK, I would be alright. But my resources were limited. It felt like I would never have enough time, that I may not last long enough to be happy, and that I may never be able to emotionally sustain this mode of survival, and it was a very limited frame of mind. My new perspective, however, is not one of feeling limited. It's not one of feeling that my time, my resources are limited, but rather, unlimited. I've since learned that being gay is a blessing that comes with special gifts and talents just like anything else. And as a result, they can be used to love, and lift, and serve others. And most importantly, while things may be made right after mortality, things are so much better in mortality if we can embrace these gifts either in ourselves, or embrace them in others. This perspective led me to learn how to thrive. I learned to use my unique talents to love, to serve, and to bless. And most importantly, I learned that while holding on for dear life may have kept me safe and given me a sense of security while I was surviving, my closed fists could not open to those who needed me. And that was the most important thing for me to realize. I may have been safe closing my hands around that rope, clinging on for dear life, but as long as they were there, they could not open to those who needed me, and that was not the life I wanted to live.
The third perspective I want to address is active versus inactive. Now I know that sounds silly, so let me explain. In our common understanding, we use the phrases, "Are you active? Are you active in the church" or "are they active in the church? Are they inactive?" And so our common understanding might look something like this: someone who is active we would likely define as someone who attends meetings weekly, holds a calling, and has a temple recommend. Someone who is perhaps inactive by our definition, might not be engaging in some, or all, of those activities. The black and white thinking that I once held would suggest that if you were active in the church then you were great. You were fine. You were happy. That you were doing the right thing and everything was OK. And if you were inactive in the church, then you weren't OK. Maybe you were in survival mode. You were desperate, and experiencing hardship, and maybe not being blessed, and all these number of things. But as I mentioned, that black and white thinking wasn't serving me well at all. Our common narrative in our community is often that those who are inactive are perhaps rebellious, maybe just apathetic, misled, or drawn away by something. Perhaps they're ensnared by Satan; maybe they're just confused. But we tend to believe that those who are inactive have likely fallen subject to one of these scenarios. But this is not always the case. Many approach leaving the church the same way they entered it: prayerfully, deliberately, and in some cases, painfully. We all thrive in different ways, and in different places and "active" does not always mean that we're thriving, just like being inactive doesn't mean that we're only surviving. Choosing to divorce someone who I love dearly after a temple marriage was one of the most difficult choices I've ever made, and it wasn't made in a rash decision, or in a reckless act of frustration, or the pursuit of something I thought was better or more exciting. I had to pray continuously, for months, to seek professional help, to get input from those I loved who knew me best to make that decision. We often hear a word like divorce or coming out of the closet as something that seems like, "Well they just didn't try hard enough, just didn't dedicate themselves to making it work. They just didn't pray hard enough." That's simply not always the case. My new perspective is such that I no longer ask if someone is active in the church. Instead I ask the more important questions, "What are you active in? Are you active in your faith? Are you actively feeling the spirit in your life? Are you actively engaged in a good cause? Are you active in the community? Are you active in your family?" Because being active in the church by that definition doesn't guarantee that we're active in our faith. It doesn't guarantee that we're active in our families, and to me these have become more important key indicators to our happiness and to our thriving, not just surviving.
Lastly I'd like to talk about my personal perspective. It's overwhelming to see the number of people here today, and remarkable to be in a place I never thought I'd be. I never thought I could have these hard conversations with anybody, let alone a room full of people in a place as familiar as this. As you engage with people in the LGBTQ community, you can help them learn what vital role they play no matter where they are on the spectrum of mortality. You can help them shift from surviving to thriving so that they can love, and lift, and serve, and not spend every day just trying to make it through the next 24 hours. You can also respect the nature of personal revelation and offer support whether someone remains active in the church, or active elsewhere. And the remarks this morning were wonderful about being a support to wayward children or family members.
That applies here as well. Because the truth is someday someone may approach you. Someone in your family, someone in your workplace, a friend, a loved one, and they may tell you that they're gay. They may tell you that they need to step away from the church, this beloved faith system they've been part of. And you have an opportunity in that moment to help them. Because when they approach you, their label may look a lot like mine did. They may feel that one trait defines who they are. That there's one ingredient that's more important than any other part of their makeup, and you can help them rewrite it. You can help them realize that they are a child of God, that they are loved, that they are valued, that they are needed, that they are capable, that they are welcome, that they are vibrant, and talented, and wanted, AND gay. Not BUT gay. AND gay. And when we approach people in that respect hearts change and doors open.
Brothers and sisters, my testimony is that God loves each of us perfectly. We don't always. We try, but we don't love perfectly, not yet, and that's ok. We're learning. That's why we're here. I hope that you'll open your minds, and then you'll open your hearts, and then you'll open your doors to members of not just the LGBTQ community that I'm a part of, but to anyone who may be a bit different, who may think differently than you, or look differently than you. And if you don't know where to start, pick one of those three. Open your mind, open your heart, or open your door, because one of those will lead to the other. If you can open your heart to somebody and really get to know them, then in time you'll open your door to them. You'll realize that they aren't a threat. That they're not scary, that you can have them in your home, you can have them around your family, around your kids, and you'll marvel at what they can bring spiritually, and emotionally, and mentally into your life. If you don't have it in you to open your heart, then start by opening your door. Open your door and say, "I don't know you and I don't understand you…yet, but I want to. So please come over, sit down. Let me ask you questions. Ask me questions. Let's get to know each other." Because when you open your door, in time your heart and your mind will also open.
It is my testimony that our Heavenly Father wants us to learn to learn to love each other perfectly. And He knows we're going to make mistakes in the process. But I know that He will help us as we make those earnest efforts. I know that He loves each of us, and I'm so, so grateful to be here to share this insight with you, and I leave that with you in the name of Jesus Christ Amen.
Want to read another story like this one?
CLICK HERE for more!
This In My Own Words story is a contribution from Let's Love Better, a Facebook group dedicated to helping people learn to better share love, while fostering an atmosphere of understanding. When we know better, we do better.