I grew up in the Church. My dad was Bishop when I was 8. I'm second of nine of a typically-large LDS family, the eldest son. For years, I was the "perfect child," in the fact that I was obedient and did all that my parents and the Church asked of me. I graduated from seminary, went on a mission, married in the temple. Had several kids.
However, I came from a somewhat "dysfunctional" family – I was the only one of my siblings who graduated from seminary, the only one who went on a mission. At the time I married, I was the only one so far who married IN the temple. When I went through my first separation (and later divorce), I was staying with my older sister and she said that everyone in the family always considered me to be "perfect" because no one else did everything right the first time – 2 of my sisters had gotten pregnant and were unmarried, although they both married the fathers of their children later. My brothers went through a much more rebellious stage than I ever did, and they did not go on missions. Two of my brothers "left" the Church.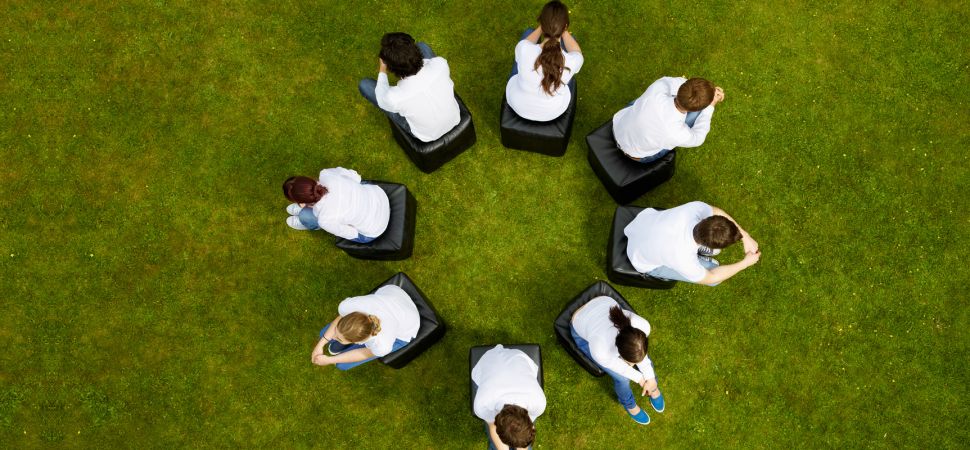 I always wondered why my family had so many problems. We were the only ones in my mother's family who did not live in Idaho and weren't "Molly Mormons" like the rest of the family seemed to be. I wondered if my family had lived there instead of out of state, would that have made a difference? When I was a returned missionary, I attended Ricks College for a short while. This was 1991-1992. I could never get used to living in an entirely LDS community. Not that I hated it. There were many times that I felt left out because I wasn't FROM Idaho. It was strange to feel that now and again.
Back to my story. I had no idea I was a closeted gay guy. I had no clue. I do remember wondering how two men could love each other, and thought homosexuality was weird when I was a teenager. I was taught it was wrong and didn't give it a second thought. Fast forward to my mission. When I arrived in the mission field, I had a trainer who had never trained before. He was a cowboy from northern Utah. I liked him instantly, although I drove him crazy because I got lots of mail from family and friends, and he barely got any at all (but he told he me that he hated writing letters in the first place and that reading never came easy for him). You would have thought what happened in those two months I was in my first area with my trainer would have given me a clue, but I still was oblivious. I always felt like I was slow to figure out things sometimes, and I hated when people made fun of me because of that.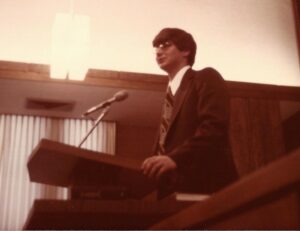 Getting sidetracked again. I arrived in the summer and I was on a mission in the South, and it is hot and humid there. I had a hard time adjusting. Meanwhile, on "preparation day" when we did laundry and such, the zone leader and some of the other elders wanted to play tennis at a local tennis court. Other times it was basketball in the church gym. Anyhow, I was miserable and did not want to participate because I was no good at sports. I was a nerd who liked to read. I even refused to wear my casual wear on preparation days as an act of "rebellion." (Weird, I know, but… me, being me, decided that was "rebellious" enough LOL) The other elders just thought I was crazy for wanting to stay in regular missionary attire on our day "off."
My trainer noticed this trend with me and, on one Monday afternoon after we'd arrived back at our apartment, he asked me what was upsetting me so much. I told him how I hated sports and he said that he did too, and he even felt the same way I did when he first arrived as well. Wow! I could relate! I had started crying because I did not want to be made fun of. What happened next should have given me a clue but over the next 20 years after my mission, I still thought I was a heterosexual male who was "broken" because women didn't attract me like I saw they did to other males. I was all forlorn and sad, and homesick too, I suppose. After he listened, he put his arm around me (I was sitting on my bed) and he gave me a kiss on the cheek. Nothing else ever happened and I simply thought that we related so well that he was like an older brother I never had.
WRONG! I'd had my first "man-crush" and had had no idea that that was what happened. I always felt like the Lord put him in my path because I could not have adjusted to the mission field any differently or any better if I had had an indifferent companion. I have no idea how he felt about me. We wrote letters off and on, but he was never in the same zone as me after my training. He went home a year before me, but he married a year or so after I did. I lost contact after my first divorce, having moved from Idaho back to my parents' out-of-state. I had dreams about him all the time and how he was always my companion. I hated waking up.
I heard from a different companion -I'd received a letter in the mail, and I'm not sure if he contacted me first or not. He'd been good pals with my companion earlier in his mission and knew him well, so he asked in his letter if I had heard about my trainer-companion and I had not. He had not even been married a year when he died in a construction accident. By the time I heard the news, it was a year old. I wrote my condolences to his parents, but they never responded. (It always made me wonder if they knew anything). His widow wrote me for a while. They didn't have any children, and she went on a mission later.
I felt horrible that I hadn't written in so long or hadn't called him. Now I'd never see him again in this life. Years later, the movie "Brokeback Mountain" came out, and several years after that, so did I. I met someone on Second Life and our avatars had gotten married in-world. I realized that I WAS attracted to men, and my 2nd marriage fell apart when I came out to my ex-wife. I moved to the state where my partner lived. That in and of itself is a whole long, sometimes-painful and totally different story. For now, I want to write about my trainer-companion. I realize now that I was in love with him. I would have gladly followed him anywhere. Whenever I saw him at zone conferences, I was so excited I couldn't contain myself. Now he's dead and I'll never know what he would've said if I'd ever expressed my feelings toward him. He could have been my Brokeback Mountain. I write poems, and I wrote a poem concerning him and how I felt about my loss and the never-ending "you'll never know" dilemma. I became acquainted with the song "Carrickfergus" by Charlotte Church. I kept thinking that my relationship with my missionary companion was much like that.
While I have someone that I'm with now and I love him dearly, I will never forget the first time that a boy kissed me and I liked it.
STRANGE BEDFELLOWS
You and I sat on our very own wall:
Enamored, I didn't notice we'd fall.
All the king's horses, all the king's men
Never could put us both together again.
My feelings for you were quite out of style:
My laconic conversance was simply a smile.

I borrowed the horseshoes, borrowed a steed;
Knights in shining armor did not include me.
So I put all of them back and continued with life.
Eventually, I married: I found my own wife.
Years flew by and our affinity melted away:
My hopes became frail, quagmired and frayed.

No benevolent malevolence could have undone
The tripwire that tripped me, as romance had begun.
If camaraderie were sanctioned, I would've sought
An end to the dispersion I wholeheartedly fought.
Were the world mine, never again unrequited love,
Yet I resurrect no more than the phantom thereof.

When, all at once, left in the land of the living,
Death canceled my chance for another beginning.
My stairway to you would be irrevocably blocked;
Your premature dissolution invoked quite a shock.
I once was bewitched, but we're both out of sync:
Our love, now enchained, I saved without ink.

I would have climbed every mountain and followed,
Yet, buried with quicksand, we became swallowed.
I felt broken, back and forth, crying silently in sleep:
My own Carrickfergus lies interred, six feet deep.
We want to hear your story–here's how to share it with us!

Each Sunday we feature a new Coming Out Story on the Latter Gay Stories blog. Coming out is an important process that is different for everyone; some experiences are difficult; while others are heart-warming and inspiring. Coming out is rarely easy–but your story will help others draw inspiration from your own experience. We rely on weekly submissions to keep the Coming Out Stories alive and invite you to share your story now.