I contemplated sharing my story because it doesn't match the "happy and sappy" Mormon coming out experiences that we often find in this culture. But, I figured someone else might have a situation similar to mine and I should at least be honest about the path I have been on.
As a young boy growing up in a very conservative, very LDS family, I was aware of the stance my dad and brother had towards homosexuality. My mom passed away when I was 9 and my dad turned to the Church and the ward members to help raise us. I pretty much knew from birth (and the constantly spewing rhetoric from Dad) that God hated homosexuality and that it was an abomination. I also pretty much knew from birth that I was different than my brother, and different than my friends.
Among all the homophobic commotion brought up in my family, would I EVER choose to be the young boy who wanted to be gay? No way!
I decided early on in life not to hate the gays, but hate and deny myself. I mean, there was no way the oldest of both sons, (the one destined to be an architect, with straight A's) could be gay, right? And plus, the Church taught that if I put those feelings away and not act on them, then they will go away. I could eventually find a woman to marry and in the resurrection, God would fix me…He would make right what the world made wrong.
Those were the things that kept me hoping for something better in the next life.
Right after high school graduation I got a job working at a sporting goods store. By that time, the feelings I was experiencing regarding my sexuality were intensifying pretty rapidly. It was not much to think about when I was younger, but as my hormones grew in tension so did my attraction; an attraction for other men. One night about an hour before the store closed, I felt so confused, frustrated, and all alone, I found myself curled up in a ball in the corner of the sporting goods store where I worked. I was crying and praying that God would heal me, that I could be normal. I didn't know what to do, the girlfriends I swooned never lasted more than a week with me, and women just didn't excite me. I tried to find online groups, websites and other forms of outside help to reach out to. Nothing was helping.
A few months into my online search I found a former classmate I knew from high school on a dating site that I had joined. I didn't know he was gay, but one day I came across his picture on the men seeking men category. I instantly recognized him. I mustered up the courage to send him a message. Communicating with him came to a surprise to both of us as he was also surprised that I am gay. I was so desperate for help and I hoped that somehow my classmate could help me figure out all of these confusing feelings. I just wanted to get rid of them so desperately. Reaching out to my classmate was the last straw for me. I told him everything about my life, about how homophobic and hateful my dad and brother are to the LGBT community and about my faith in the God and the Church. I told him of my fears of coming out and the potential of physical abuse if my dad found out about me. I felt like if I got all the hate out of my system, I might be able to move past all the barricades in my life. From there I tried everything I could imagine to "fix me". I tried going to the gym, took testosterone boosting supplements, dated women, went to the temple, surrounded myself with very masculine guys, all in an attempt to drown out my feelings, to smother them out before It was too late. It didn't matter how much I tried, every morning I would wake up as gay as the day before…sometimes even more gay!
I resolved to just keep swimming. Keep trying. Keep my feelings boxed up inside and hopefully time would make this all go away.
It was a Thursday. One early morning, the week of picking classes for college, I'm sitting on the couch talking with my dad about my future and the path he worked so hard to lay out for me. His phone rings. My dad remained silent as the person on the other end of the line shared with him something heavy and deep. I could tell by the look on his face it was serious. His glare turned from interested, to complete disgust and hatred! I've never seen my dad react and become so uncomfortable. He immediately looked at me and said, "there is a guy on the phone, he says he is in front of our house waiting for you and is threatening to call the police on me, he said you are gay and he is waiting to take you away." The only guy I knew whom I shared my darkest and deepest feelings had just outted me! This is the friend/classmate that I put all my trust in to help me! He went through the effort to look up my father's phone number to out me.
I literally felt like my life had just ended that moment.
The heart of an innocent young adult who never got into trouble, who did his best all his life, his life was now over, left to the wrath of his father. I did the only thing I knew, I submitted, I told my dad it was true. A sling of verbal assaults and yelling began from my dad. Each of his statements and vile threats damaged my fragile emotions. It was as if he had taken a hammer and bashed my heart into a thousand pieces. I had no words to react with, I was just numb. I was stunned. I only cried.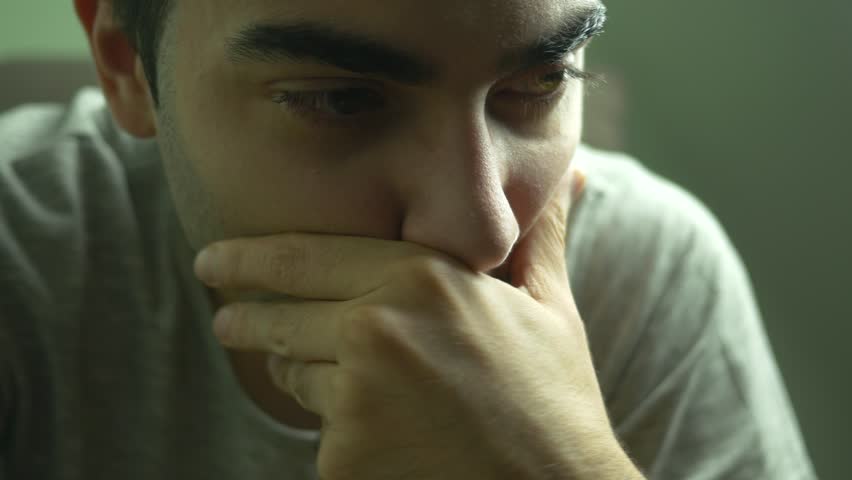 My father immediately contacted our bishop who sent me to LDS Family Services. It was there that I was brought to therapy, held susceptible to my feelings by rules of engagement. I was not allowed to partake of the sacrament in Church and my bishop asked that I stay away from any activities that involved youth in the young men program. He said he didn't consider me a threat to the youth, but he didn't want me "sprouting further corruption in my life". I had no idea what he meant by that.
It was with my therapist at LDS Family Services that I learned that I was going to be "cured". This strange man I've never met in my entire life, a man who beat into my head the "errors of my way" tried to convince me that "with God all things are possible" and "God will take homosexuality from me, if I wanted Him to, and if I was willing to do the work." He confused me more and instilled a fear in me that I still have issues with to this very day.
About a year after my "coming out experience" I managed to convince my dad to stop my therapy. I told him that my gay feelings were gone. I can't explain how excited and relieved my father looked. He hugged me and for a moment I saw genuine love in his eyes. I had a really hard time processing that, knowing that the feelings he was feeling at that moment were caused by a lie I had just told him. It was hard for me to accept the emotion from him. That love didn't last too long because about three months later my brother discovered a secret I had been hiding…I was secretly dating a guy. My brother saw us at a store holding hands. I didn't know that he saw me. He must have immediately called my dad. While walking through the mall my dad called me and told me to, "get my homosexual ass home immediately." Of all the pain and hatred I had felt through this whole process, I knew that once I showed up at my dad's house it would be the most serious conversation we'd ever had.
In an effort to protect myself, I told my boyfriend that I would put my phone in my pocket so he could listen to the whole commotion from the other line: the slander, the hate, the yelling and wall banging of my father. It was also a way for him to call the police if my dad became violent. From my phone he heard the awful words from my dad, like, "you are not my son, you are a demon, possessed." "My son is dead." "You are disgusting, how can you lust after another man's ass?" "Get out, and give me your car keys!" "You can only take with you what you can hold, but I want you gone." My dad stormed out of the living room and drove out of the garage a few minutes later.
I was alone.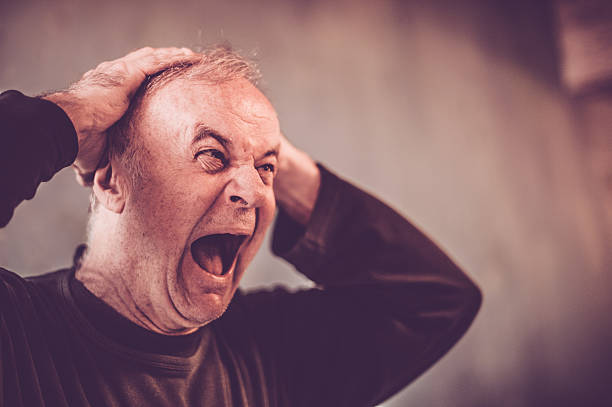 My dad was gone, my feelings were shattered, my mom was dead, my brother had thrown me under the bus, essentially my life felt ruined. My dad was right, I needed to go. I needed to be out..not out of the house like he wanted, but I needed to be out of the closet. I needed to accept who I was.
At some point I remembered my boyfriend was listening in. I pulled the phone out of my pocket and he told me he was already on his way over to my house. Within a few minutes we were packing my room and hauling unboxed loads of stuff into his car. I tried to grab as many memories as possible: photos, trophies, memories of my mother, legal documents, some clothes, my journals and whatever else I thought I needed to survive. In less than an hour I climbed into my boyfriend's car and I left the only life I had known in the rear-view mirror.
I am three years into my new life. I have publicly come out. I am still dating the guy that saved my life that day. Since that experience, I've had to leave my dad and brother, including my extended family, the Church and everyone who doesn't support me. In exchange, I have found new friends, new support systems and LIFE! I didn't need to just learn that I wasn't broken, I had to experience it. I had to find out for myself that nothing about me needed to be fixed. My journey has been complicated and rough, but I have been so fortunate to finally get to where I am at today. I don't want this experience to be a downer for you. I don't want to encourage someone to stay closeted to avoid the pain that I had to go through. Instead, I want you to come out. You need to be beautiful and whole! The only way of doing that, is to do it for yourself!
And if you're wondering, no my Dad has never reached out to me in the last three years. And yes, I am okay with that…it's been his loss.
We want to hear your story–here's how to share it with us!

Each Sunday we feature a new Coming Out Story on the Latter Gay Stories blog. Coming out is an important process that is different for everyone; some experiences are difficult; while others are heart-warming and inspiring. Coming out is rarely easy–but your story will help others draw inspiration from your own experience. We rely on weekly submissions to keep the Coming Out Stories alive and invite you to share your story now.