I vividly remember being 13 years old, walking home from church on Sunday. As I walked alone, I started to tear up because I believed I would never have what most of the families at church had. You see I knew I was different, and didn't want to be. I knew that God had the power to take away my struggles if He wanted, so I decided to be so the best young man I could be. I didn't goof off like the other kids. I didn't run around hounding people in the night, or toilet paper my neighbors house. I didn't make fun of the kids who were different.
I dedicated myself to living as He would have me live in the most strict of ways…. It was a lonely sad way to grow up, waiting to be worthy of my trial to suddenly change.
After many years of longing for change, I found out that the one thing I wanted had already happened. He was never going to change who He made me to be. He was going to teach me to love myself as I was. He taught me that MY relationship to Him was often more important than what others told me was right or wrong.
I eventually found a woman to marry and then He blessed me with two amazing children. I divorced their mom in 2013. It is still the hardest decision I've ever made, but I knew it had to bring better days. There were plenty of days when I thought I should just give up. There have been days when I have cried myself to sleep because I longed and pleaded for God to fix me, yet He never did. However, something inside of me told me to push on. To fight on. To never give up, because my sons were watching, and because they needed their Daddy!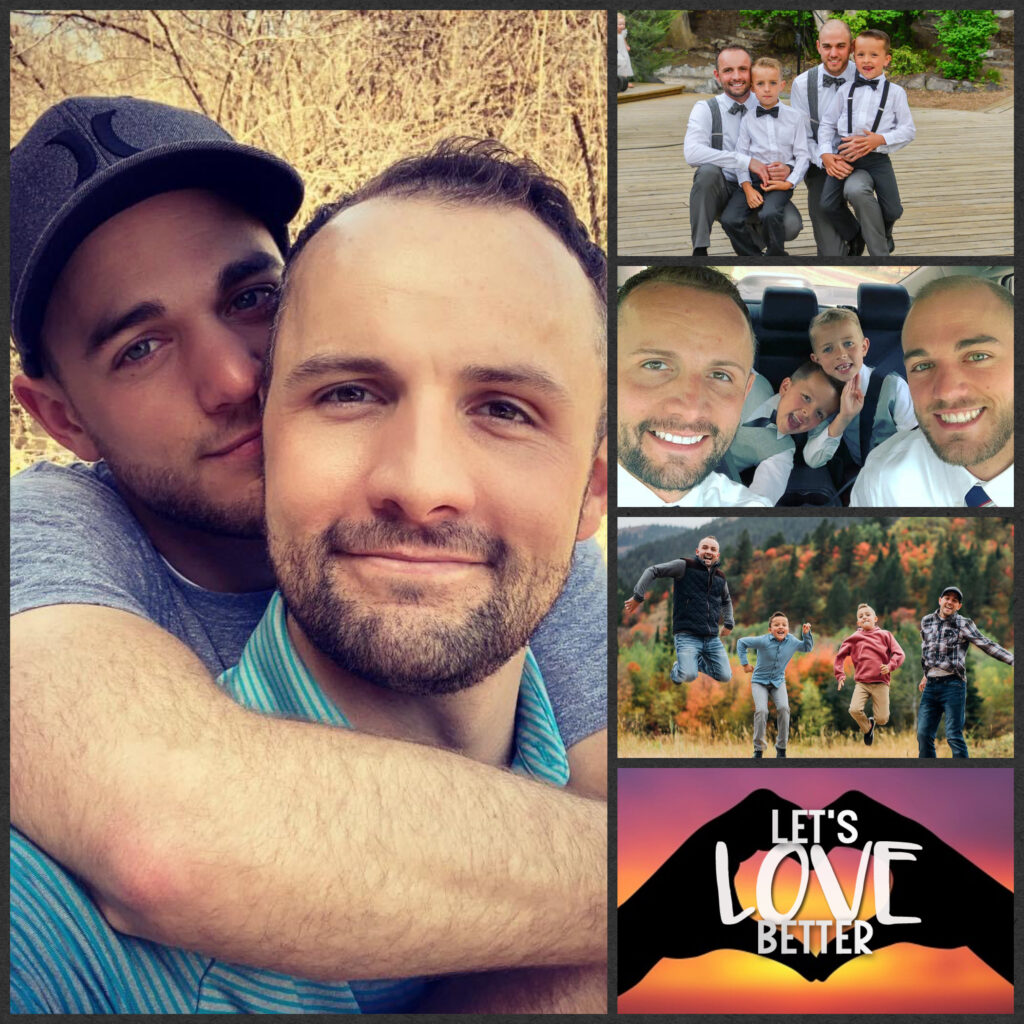 And one day, the most amazing human I've ever met came into my life and taught me the most important lessons. I found the love of my life. He inspires me to be a better me every day. I have a relationship with God that is stronger than ever, and I feel His spirit guide me constantly. I am healthy. I am strong. I am resolute. Together, as a family we are building a beautiful strong life. Yes, we've stumbled. We've slipped, however together, my husband and I have used those struggles to build an even stronger foundation than we had on the day we said "I do". Our family was unsure. Our friends didn't know what to think when we decided to come out, and tell our truths. It was indeed the best decision I've ever made. My husband makes me a better human. He gives me tremendous hope. He's healed my broken heart, and he's changed my soul!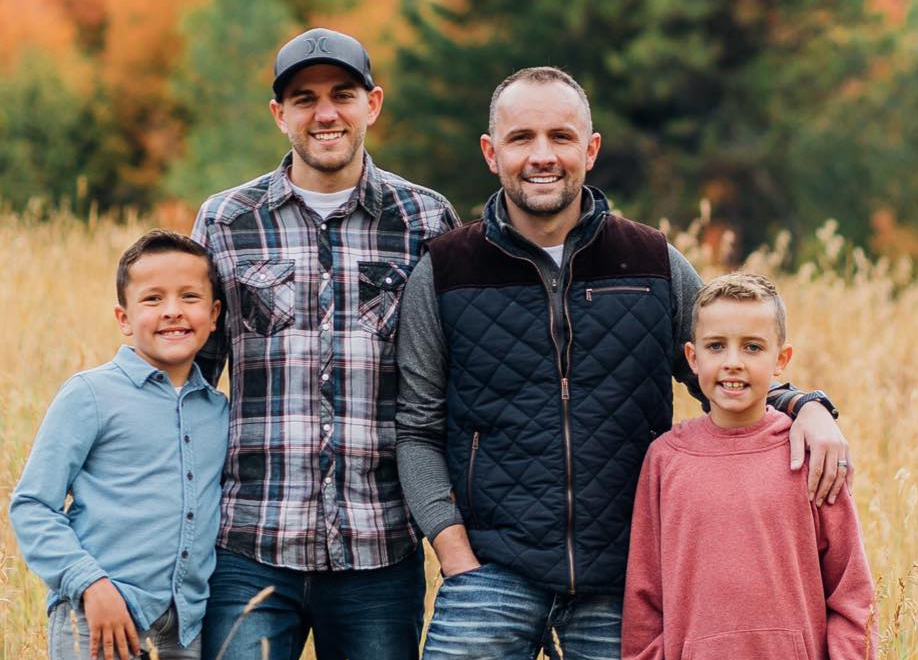 This is my family, and I am so tremendously blessed that I get to call these people my people. They make me whole, make my broken parts sure, and make me happy when skies are grey! Just wanted to share my light with you! When people wonder what makes me, me? It's them.
What do you see in these special pictures and moments of my family? I see peace. I see strength! I see real, raw happiness! I see God's love! I see hope!
They say actions speak louder than words, and I have learned that is true. These are the fruits of our choices, and the actions I choose. Finally I've reached a point where I don't care if anyone thinks what my family and I share isn't eternal! Because I've tested it, and I know without any doubt that this is good, and that God loves me for being honest, and for loving, and supporting my husband and kids!
My hope is that all will find the solace that I've found, and stop caring so much about what other people think! Our family has been loved. We've see way more love than we have seen rejection.
I choose to love, and to believe in a better tomorrow.
Want to read another story like this one?
CLICK HERE for more!
This story is dedicated to helping people learn to love better, while fostering an atmosphere of understanding. When we know better, we do better.