We all have our story that has brought us here. Social community groups like Latter Gay Stories are so valuable to those who are looking for help, suggestions, friends and maybe more importantly a community where we don't feel so alone. I think that is why these written and recorded stories are so important to share. I'm a 39 year old mother of 3 beautiful kids. Their father (my former husband) and I have been divorced for about 3 years now.
I'm sure my coming out story isn't unique, but the two-and a half years that followed my coming out experience pushed me to my breaking point. You see, I tried to do everything right. I tried to be the very best Latter-day Saint. I lived the commandments, taught the doctrines, prayed with the kids, held family home evening, and so much more. The whole time I was being a "good Mormon" the real me was just "faking it till I make it" in my marriage. I wanted the house, white picket fence, 4 children and handsome husband…you know the typical Mormon American dream!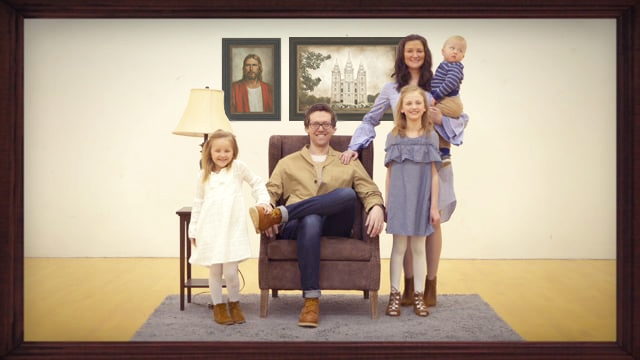 Don't get me wrong, I loved my husband (he was my best friend), but I always knew I was not being my authentic self. Living in Utah (and in a small rural community) and coming out as a lesbian never seemed to be an option. I couldn't just come out and then live a quiet life, everyone would judge and everyone would see me ONLY as a lesbian, and not as the person I am. That fear kept me closeted. It forced me to move away from home and to distance myself from the place that was attached to the "evil" attractions that plagued me.

After 17 years together and 11 years of marriage (plus 4 beautiful children) we are here today! I came out to my now ex-husband in 2018. There were so many times in our marriage that I wanted to tell him. It seemed like as soon as the 'perfect' opportunity rolled around, I would convince myself that there would be a better time to tell him. Each opportunity was just another way to kick the can down the road. Finally, after feeling such a lack of connection in our marriage, he came to me with three questions. With tears filling up in his beautiful blue eyes, he asked, "honey, what can I do to connect better with you? I love you." I told him that he was not the problem. He then asked if I was being faithful. It was a fair question. He then asked me if I was feeling fulfilled in our marriage.

I couldn't continue to allow him to feel like he was the reason for the disconnection in the marriage. He was not at fault, and the truth is, neither of us were at fault. We were just finding our path. As I stared into his eyes I simply said, "babe, I am gay."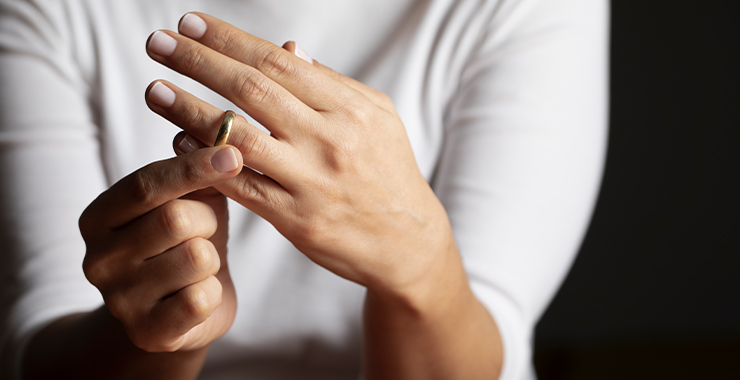 After many long discussions and setting so many seemingly unattainable family goals, we tried therapy and attempted to make "us" work. About a year after coming out our talks about divorce were getting serious. I wasn't happy, my husband wasn't happy, and this unhappiness was bleeding into the lives of our kids.
Together, we had the final "we need to separate" talk. We tried to remain as amicable as possible, but in his pain he said "I will not allow my children to be raised by a gay couple." My world was crushed!! The love I have for our kids is not diminished by the relationship I would eventually have with another woman. Coming out has been the most wonderful experience for finding out who I am. It has forced me to grow and to no longer hide from the opportunities for me. Life is great! Today I am married to a beautiful woman. Our children are doing exceptionally well, and are being raised by a wonderful lesbian couple. And my ex husband? He's our biggest ally. It took a little while, but he realized that our divorce gave each of us the chance to find a level of connection and happiness that was not possible in our marriage. He has found a wonderful woman who loves him eternally.
Never fear the future! Come out. Share your story.
We want to hear your story—please share it with us!
Each Sunday we feature a new Coming Out Story on the Latter Gay Stories blog. Coming out is an important process that is different for everyone; some experiences are difficult; while others are heart-warming and inspiring. Coming out is rarely easy—but your story will help others draw inspiration from your own experience.
We rely on weekly submissions to keep the Coming Out Stories alive and invite you to share your story now.
Your story can be shared anonymously.