I've been gay my whole life. I've known it my whole life. I remember being attracted to men and boys my age way back into elementary years. I had no idea what gay was until junior high. I thought it meant that you were happy and content. I started looking at porn when I was around 11 or 12 and I didn't realize it then, but now looking back I focused only on the guys' bodies instead of the women.
I get to junior high and I'm euphoric seeing all these boys looking like men and having short shorts for gym clothing was making me have these weird feelings inside. I didn't understand what was going on in my brain. There was no one to talk to. My parents would never have this conversation with me. Where do people like me turn? Why has religion and even society removed our chances at education on these topics?
Fortunately, one night, my brother and I started talking about girls and love. We somehow we got on the conversation about gay people. My brother explained to me what "gay" meant and I had the unsettling feeling that it was wrong, but it was also me.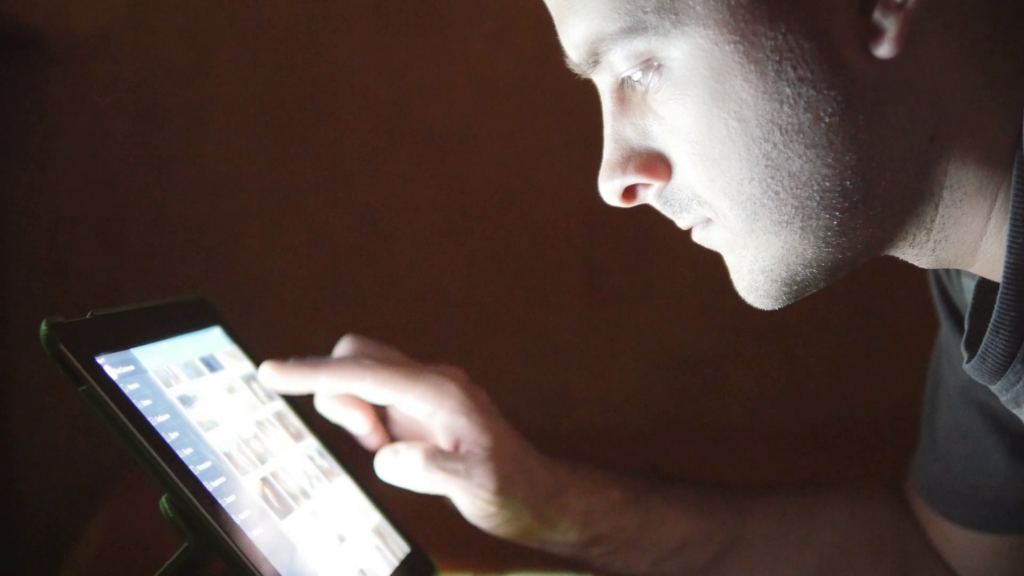 My parents never were stalwart Mormons, they only went to church if they weren't planning a weekend getaway or camping trip somewhere fun. I would kind of describe my family as little dysfunctional. I started really liking church more and more as I got older. I found it to be an escape from my family and in a way, an escape from my own internal sexual struggle that was going on and would continue for many, many years.
I did all the Mormon things growing up and I eventually went on a mission. I served in the Midwest and had somewhat good companions. Unfortunately for me a couple of them were extremely hot, I mean chiseled chest and amazing faces. Somehow, I kept myself together and served an honorable mission. 
After coming home, I got a job at a truck stop and found myself grabbing the porn in the manager's office and looking for any guys I could find. It was thrilling and in some odd way, it helped me to feel a connection to something that I didn't understand.
The 2007/08 economy was tough so I joined the military to get a leg up. I went to boot camp and again I was surrounded by guys who were beautiful and masculine. After boot camp and training, I came home from the military and continued my journey though singlehood and came to a ward where the Bishop was one of the most amazing people I had ever met. I fell in love with him. I wanted to be part of his family. I found out he had a gorgeous daughter. So, I began date her and we fell in love. She was so amazing, kind and loving.
After five months of dating, I proposed to her. I knew I was gay and I was hoping that by loving her enough and focusing on building a family, those feelings would all go away.  One night she and I drove to the Temple that we had decided to get married in. She wanted to walk around to get some ideas of where she wanted to get bridal photos taken. It was standing there next to the brightness of the temple that I got this overwhelming feeling that I was a phony and that marrying her would ruin her life.
Well…I didn't tell her. I didn't break off our engagement. We got married.
We moved into our new ward and I was called as a Gospel Doctrine teacher. I loved that calling and I taught in an enthusiastic way and my class was usually filled to capacity. I found my niche in the church and was generally content/happy with my wife. I fought off the urges for men and I worked hard to become a really good Latter Day Saint.
We had two children and I was still in the military so I seemed to have my urges under control. Then I leave the military and start my own business. It was after my discharge from the service that I was no longer around men and found my wanting them more and more. I found online chat rooms and apps. It was a something I wasn't anticipating, it was all by accident.
I found the M4M section on Craigslist (no longer something they offer) and my heart started to race. I allowed myself to get into trouble. I made lots of mistakes.
Well…that screwed up my psyche and I needed help so I went to a therapist and to the bishop and then my wife found out. I came out to her, the hardest thing I have ever done in my life. We tried to recover. For the next several years we attempted to get help, and we moved and then had another child. The road to recovering my wife's trust was so hard. It was a constant topic of discussion for us.
Life was pretty boring after that, I never saw a man again for quite awhile before the urges returned. Again, I was very active in church, at this time I was the EQP. I started traveling all over the world for my job and in many of those travels I started to meet with guys. I needed a connection that was beyond the one I had with my wife. I wasn't attracted to or connecting with women. I am gay and I could no longer run from it.
After one business trip, I came home and told my wife that I needed a divorce. I know this story makes me look like an awful person. Believe me when I tell you that I felt awful. I could no longer use a lie to live a lie. I had to be honest about me. I had to find peace.
Eventually, I separated from my wife and moved to Florida for my job. I fell in love a few times and I learned to love myself.
The road to get to where I am at today was tough. I am not proud of what I put my family through. I hope that by sharing my story, a few people can relate and they can begin a better journey than I took. I hope that you can see what authenticity takes. It requires your whole soul.
Since coming out the acceptance has been overwhelming. Most people in my daily life know I am gay. I am still single and casually dating. My children are very supportive and affirming. They are still close to me and are my anchors.
I wish I didn't inflict so much pain on my ex-wife. That is my biggest regret. It was unfair to her and I wish I had a way to fix that for her.
Thanks for giving me the chance to share this. It is unbelievably freeing to express these words in print.
We want to hear your story—here's how to share it with us…

Each Sunday we feature a new Coming Out Story on the Latter Gay Stories website. Coming out is an important process that is different for everyone.  Some experiences are difficult; while others are heart-warming and inspiring.

Coming out is rarely easy—but your story will help others draw inspiration and make progress by learning from your experiences.

We rely on weekly submissions to keep the Coming Out Stories alive and invite you to share your story now.
CLICK HERE TO SUBMIT YOUR STORY