Contributed: Matthew Gong

Happy Birthday to me.

I was tempted to change the title from "Birthday Letter" to "State of the Matt," because they haven't been on my birthday in…. several years. Last year, I didn't post a letter. I didn't write one either. It's not that I didn't want to; it's just that last year was…complicated. When I get stuck in my head, my boyfriends jokingly like to remind me "Other people feel things too, your emotions aren't unique," and they're usually right. However, I don't think there are many people who are openly queer and whose dad is now in one of the highest positions of authority in the LDS church. If there are, I would love to meet them for a nice cup of group therapy. We have so much to talk about.
The Road Home/我的父亲母亲, 2017
"Successful marriages and families are established and maintained on principles of faith, prayer, repentance, forgiveness, respect, love, compassion, work, and wholesome recreational activities."

Family Proclamation to the World
My family is (in)famous for our analytical and serious dinner discussions full of "I think" statements. Sometimes we have trouble with the "I feel" conversations because we are so analytical. Me coming out was definitely an "I feel" kind of conversation.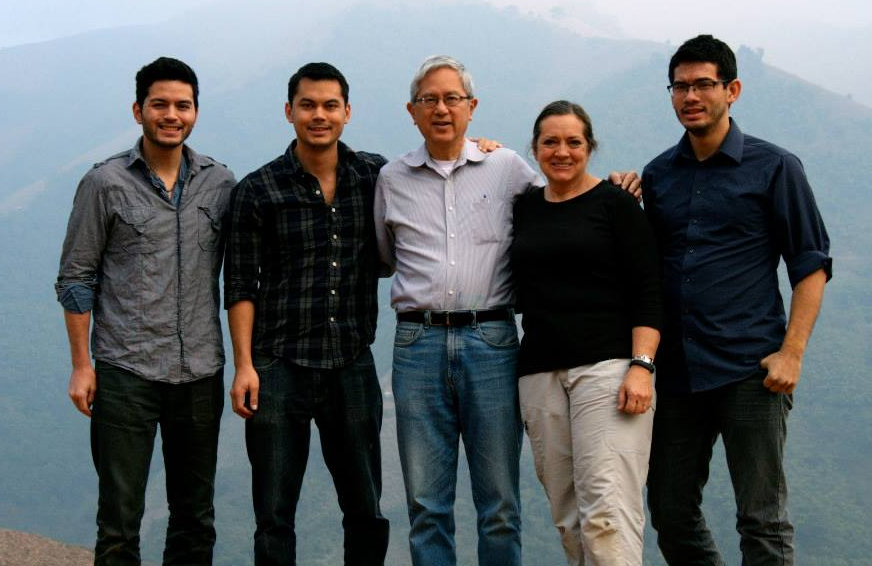 Seven years ago, I came out to my family. My relationship with my parents immediately hit a rocky patch. It wasn't because they rejected me. They didn't know if it was "just a phase" or what to do in general. To my parents' credit, it was always clear they loved me, even when what they said wasn't helpful. In my anxious, depressed state, it was hard to understand that they still loved me. We had to relearn how to talk to each other. I was simultaneously the son they had always known and a stranger. I had to learn to communicate a part of myself that I'd kept buried. They had to learn to talk to the "new" me and not their concept of me. It was emotionally intense work. The relationship we have now took several years and many uncomfortable conversations to arrive at. We're closer now than we've ever been. I'm so glad my parents are an important part of my life.
I am lucky, not every gay Mormon kid gets a good response when they come out. Coming out is hard enough; coming out while Mormon is often accompanied by added friction between identity and ideology. That tension isn't unique to the LDS Church, but it is usually stronger since Mormons tend to be all-or-nothing about their beliefs.
That Feeling When a Your Stomach Drops, 2017
"Being brave doesn't mean you aren't scared. Being brave means you are scared, really scared, badly scared, and you do the right thing anyway."

― Neil Gaiman, Coraline
I found out at the same time as the rest of the world. I didn't know it was happening until my dad's name was read from the pulpit. I'd had my suspicions, my mom had seemed stressed and my dad had his diplomatic stoicism cranked past eleven for the week leading up to the announcement, but I didn't actually know. Texts from friends, acquaintances, and erstwhile associates started to arrive before the words had even sunk in. Most of the texts coming in were congratulatory: "Isn't it so great?", "He'll do such a great job", and "Congratulations to your family." The staccato hum of well-wishers added to the maelstrom in my head. One of my best friends simply texted "I'm so sorry." At the time I thought "Today is the day I lost my father. His life isn't his anymore, and we are on opposite sides of a great divide." I was furious. I was proud. I was conflicted. I was hurting. I wanted to be alone in my grief.
My fear was that people would politicize me and my dad. That our interactions would be nitpicked to brand us as avatars of ideologies. Despite my melodramatic gut-reaction he was still my dad. It didn't matter if we agreed about everything; we're still family. So, when I talk about the Church, I mean the Church. When I talk about my father, he's just my father. That's kind of the point of this whole letter.
Before I talk about the Church, I want to talk about why I was proud that my father accepted the calling. I am not thrilled about his decision, but I respect his choice. I have known him for my whole life. I have seen him make mistakes. I have seen him change his mind. I have seen him struggle to understand. I have seen him grow more compassionate. I have never seen him desire a position of power. He is human and fallible, but he strives. My father is a good man. If he's given power to wield, I trust that he will exercise his conscience and wield the power to the best of his ability for the betterment of those in his stewardship. I am hopeful he will be a force for good.
Hiraeth, 2018
"Father my questions are fair ones.
I fled from my fears for too long.
If I'm going to call myself your son.
I'd best sing you one honest song.
I have to believe it's alright.
To see but still question my sight.
To seek peace but still wrestle still fight.
'cause I still can't sleep.
I still hear my wolves howling at night."

-Timid the Brave, "It's Alright"
The Church… That's a complicated subject… It needs context. In my head, the Church is three distinct entities: the organization, the religion, and the culture. The organization is embodied by the institutional hierarchy—the general authorities, the first presidency, and the quorum of the twelve. The religion is the collection of beliefs, dogmas, and practices that comprise worship and daily living of latter-day saints. The culture is dictated by the local congregations, and is often the lens through which the organization is filtered.
Sometimes I wish I wasn't a moderate. It would be easier if I could speak in absolutes. Black and white thinking is easier; it's concrete and well defined. It's also brittle and reductive. I see so much potential within the organization to affect powerful change and good in the lives of members and people. In many places, functional wards and stakes are strong communities that care for one another. I have seen participation in church service inspire people to become kinder, more compassionate, and change despite the immutability of their own past. These positive aspects are not unique to the Church, but they are common. I believe most members of the Church are trying their best to live virtuously to their experience and beliefs. From a grassroots perspective, the Church is built on good intentions and succeeds in many ways. However, the Church is a hierarchy, a power structure. Power structures are always vulnerable to the mistakes of the fallible and the corruption of the malicious.
The monolithic rigidity of the religion today makes me super sad. The old school doctrine was punk rock and radical. The idea that everyone was an embryonic god? Wild. When they said everyone was worth saving and actually meant it? Unapologetically universalist. The beliefs were molten—shifting and evolving—in fascinating and weird ways. The possibility of change was exciting and hopeful. But the inertia of tradition quenched the radical spirit as each generation left a patina on the Church. The religion calcified—rigidity replaced flexibility—and the organization became anchored in its conservative position.
The relationship between the organization and the culture fascinates me. Despite its efforts to appear homogeneous, the Church is anything but. There are West Coast Mormons who are different from Utah Mormons, who are different from International Mormons. People's lived experience of the religion is as variegated as Joseph's Dreamcoat, and some are much more flamboyant. Within each region, there's latitude in ward cultures too. Bishop roulette is a real thing, and the "standardized" handbook is interpreted based on the discretion of a local leader. A truth behind any power structure is that the power of the system is proportional to peoples' belief or adherence to the system. As much as the organization appears to be top-down, meaningful changes in the lives of individuals start from the bottom up. This gives me hope that even while the organization and religion remain unyielding, the culture can be the impetus for change.
There are parts of the religion that I still hold to and cherish. I am a consummate humanist and fiercely devoted to the belief that we have true agency. While I believe actual uses are rare, I maintain that it is possible. By extension, I value my own ability to make choices and accept the consequences of my actions. I believe we are responsible for more than just our own happiness. I believe that humans are fallible, but not that we are inherently corrupt. Despite our imperfections, there is inherent value in humanity and that value is not infringed upon by a litany of labels and asterisks. The religion taught me to be intentional, patient, compassionate, forgiving, repentant, and to strive to better myself. I believe at the religion's core is an immensely powerful set of values that drive human progression. In that core, I see an elegance that is beyond human intention.
I have also seen the human intentions in the history of weaponizing the religion. The religion also taught me that queerness, is a mental illness, is vile, or simply does not exist. I learned this explicitly from the pulpit, and implicitly through the actions of members of my congregation. A lot of people say that the doctrine is inclusive, or, if it isn't now, that it could be. Someday… if people would just be a little bit more Christlike… if the leaders would just be a bit more inspired… if god would change his mind. I still hope for a day when the radical free spirit of the Church will be rekindled and shakes off the rust. Maybe someday, the religion will change. For me, waiting for that day was like standing on a glacier and hoping that it would melt before I froze. That is to say, the conflict and tension of the predicament were artificial, a false dichotomy. Those weren't my only options.
The struggle to reconcile my history with my reality has shaped me in ways deeper than I can comprehend. I will carry those marks, both good and bad, forever. It will always play some part in my life because of my family, and that's… how it is. I don't hate the Church because, distilled to its essence the Church is its members, striving for meaning and a better life. Beautiful in their attempts, terrifying in their potential, and human in their efforts.
Brave New World, 2018
"Then everything danced to a stranger tune
And we found our song and we found our truth
And now that we know it's that we always knew
Farewell to the chains we were born into
And as we danced among the ashes of our lives
We laughed it off
And then we burned our tiny worlds and found the ocean
Just beyond those paper walls"

-Ben Cooper, "Ship in Port"
When I was growing up, I couldn't see a future where I was happy. I saw templates for the traditional wife-two-kids-white-picket-fence or the grandiose successful-single-guy-with-no-real-friends, and I'd even heard about an elusive template for happy-and-contented-possibly-with-a-dog.
The templates play out in film, stories, celebrity, and in our friend's lives. Sometimes they are cautionary tales, vengeful-man-is-consumed-by-own-hatred, others are bittersweet, underdog-takes-on-the-man-dies-trying-but-their-legacy-brings-change, and other some are even aspirational, luxury-obsessed-teenager-becomes-famous-by-a-social-media-fluke. Many important life decisions are made to follow the script of a particular template. This is not meant to belittle or diminish the importance of peoples' choices; just an observation that there are patterns in the warp and weft of peoples' lives. Of course, these are all caricatures of people's lived experiences, but they form the backbones of peoples' narratives.
For a long time, I tried to shoehorn myself into different "straight" templates. I lived the template and, for a while, things would be going well, but then I'd see a couple kiss in public. "You will always be nervous that kissing your spouse in public will draw unwanted attention." It jolted me back to my reality. It didn't matter which template I tried. I didn't fit. The carriage always turned back into a pumpkin. Learning what being queer meant, and finding a path through life took me a long time. The only queer life templates I had heard of were tragic: died-young-of-AIDS, estranged-from-family-with-trust-issues, celibate-and-self-loathing. I never imagined being-happy-as-you-are was even a possibility.
Last year was a revelation. I started dating someone who truly changed my outlook on my history, and who has loved me as I am. He has loved me without pretense, and in the totality of my strengths and weaknesses. The greatest gift of being queer is the necessity to build your own template. So, we're making a go of it. We're writing our own story, together. There are still many chapters to write, but I think I'll call the template for this chapter: Matt–unapologetically-queer-and-happy.
The Roaring in My Head Was Like Thunder, 2019
"Face, pressed into your hands couldn't tell if you were crying or laughing
They both sound the same when you ain't got no skin in the game
So, I took up the fight and the roaring in my head was like the thunder
Until I uncurled my fists and allowed myself to not give a damn

I heard you say that we'd lost, we'd lost, we'd lost, we'd lost our way
But I don't think we had much to lose that path was never built for us
And I ain't gonna hang my head for them, for them
And I ain't gonna let them paint the truth with sin
And I ain't gonna tell you it's okay but at the end of the day
You were just something to blame"

-Ben Cooper, "Everything Costs"
Whether it's by fate, a god's will, or happenstance, I find myself in a somewhat unique situation for a queer person in the Church. I certainly never asked for this. I'm just a person trying to live my life honorably and to the best of my ability. If it had been up to me, it wouldn't have gone the way it did, but… this is my reality now.
It took two years for me to be comfortable enough to write this letter. It was necessary for me to take the time I needed to come to terms with everything. I didn't want my actions to be dictated by knee-jerk emotional reactions. I was also keenly aware of many groups who wanted to co-opt my voice for their own agenda. I wanted to be certain I was speaking my truths and not parroting someone else's opinions. There were also mundane reasons I waited too. I had my life to live, new jobs, a new relationship (two years and counting!), and the minutia of daily living.
There was some trepidation about becoming visible. More than the fear of unwanted negative attention, I didn't want to risk what I had worked so hard to reclaim. I am afraid that speaking truth to power will strain important relationships. By choosing to become more visible, some people will think that I'm a radical dissident, while others will be annoyed that I'm not critical enough. The Church's treatment of LGBTQ people needs to change, and I can't sit on the sidelines any more.
Just Something to Blame, 2019
"Tell them they can be great someday, like us. Tell them they belong among us, no matter how we treat them. Tell them they must earn the respect which everyone else receives by default. Tell them there is a standard for acceptance; that standard is simply perfection. Kill those who scoff at those contradictions, and tell the rest that the dead deserved annihilation for their weakness and doubt. Then they'll break themselves trying for what they'll never achieve."

– N.K. Jemisin, "The Fifth Season"
*This section contained thoughts about the Church and being LGBTQ. It's been moved into a separate piece of writing. Despite moving it, I still felt strongly about including the header*
Intentional Memories 2019
"So remember now
Pay tribute to every sacrifice laid upon the altar of somehow
For all the times
Somehow we overcame
Somehow we pushed on
Somehow we've gone the distance
And in going there we possessed the freedom
to map the uncharted lands of any and Everywhere
We are unbound"

-Shane Koyczan, "Remember How We Forgot"
My boyfriend calls me an "experience vampire." I think it's supposed to be a compliment or, at the very least, it's not an insult. He usually calls me this after I geek out with him about a book or show that he's experiencing for the first time. I can't feel the smug satisfaction about being right about a plot twist in a favorite series again, but I can re-experience it vicariously through him. It's probably an extension of my drive for novelty. That drive is altruistic, mostly. Sharing things that are awesome is a good thing to do. It just so happens I get to re-experience them vicariously. The "experience vampire" thing extends beyond vicarious living too. I get in trouble when I listen to the little voice that asks, "Well, why not?" to weird and random stuff. The drive for novelty has been the impetus for many stories. The kind that are funny in hindsight, with ample perspective.
The thing about stories and memories is that they usually mark an instant in time when something shaped you. I call these blips of experience "ephemera". They're like the crystals inside geodes. Crack open a memory and you'll find them. Most ephemera are small. The hike that taught me the sound of rain on stone at the top of Mount Timpanogos. The first bite of an apple from the family tree after being gone; the summer ripened-sweetness crunched like fall and tasted like home. Some are consequential and defining. Hearing the phone call bearing news of the death of my grandfather, and feeling the solidity of history that came before me. In many ways we are the sum total of our ephemera. I love watching the spark in someone's eyes as they find an ephemera inside a new experience. If that makes me an experience vampire, then I guess I am one.
This year I have spent a lot of time trying to understand how shared experience builds empathy. Experiences are qualia and aren't transferable. I think about this when I see people talk poorly of people affected by homelessness. I think about this in context of Church leaders attempting to understand LGBTQ experiences. I think about this when I watch friends fight over different political ideologies. Understanding why someone is slow to trust or quick to smile or has a different opinion requires context that can't always be given. I wonder if there are ways of architecting an experience to bridge the communication gaps, giving people intentional memories.
Change Log for Perspective Patch 2.018
"I evaluate decisions and major life choices by what I hope are meaningful metrics. As a math geek/engineer I've tried optimizing for a small set of these."

– Matt
Authenticity has provided a useful dimension for calculating an action's value in net human good, but it is ultimately a variable of human good. I'm condensing authenticity to be a variable of human good.
In the past I have self-medicated existential crises by consuming media to numb my brain. It's not a healthy long-term solution. I will prioritize creating over consuming. Net human good was results-focused and didn't account for contextual variables surrounding an action. The intentionality of an action is necessary to fully evaluate a decision.
The internal alpha testing creation and intentionality over the last year has demonstrated improved performance in the system. To reflect this, two new metrics have been added to the evaluation policy: net creation and intentionality. This brings the total governing metrics to three principles.
Birthday Wishes:
I wish this year will bring light and inspiration. I wish this year will be full new stories. I wish I will become wiser. I wish this year will be the start of great change. I wish that I will be a force for good.
Good Thoughts:
1. What is a small triumph or victory from today?
2. What was something good that happened today?
3. What is something you're grateful for?
4. Who is someone you'd complement and why?
5. What are you looking forward to in the next week?
6. What is a positive affirmation about yourself, phrased in an unqualified "I am" statement?
1. I finally finished this damn letter.
2. I found someone!
3. I am grateful for the modern conveniences and the privilege to utilize them.
4. My nuclear and extended family; they're awesome and I am nourished by their relationships.
5. Travelling to new places and making traditions together.
6. I am tenacious.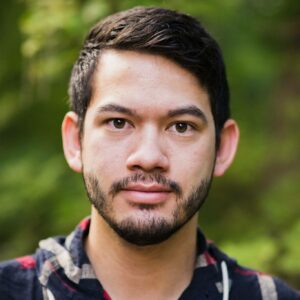 Conclusions
I might be walking straight into a storm and I know you've got my back. I couldn't do this without you. It's going to be a wild ride.
With love and gratitude,
Matthew Gong