There are moments in my life that I will always remember. Moments that change me. Moments that I never want to forget.
This is one of them.
Color the Campus was created by my son Brad. Its mission is to "support, protect, befriend and love members of the LGBTQ+ community." Every semester there is a rainbow day to show support to our LGBTQ+ friends.
As Rainbow Day was approaching on March 4, 2021, I sent a text to my son asking if he needed any help. I know he gets stressed around these events and the negative pushback can be overwhelming. He replied that it mostly would be a virtual Rainbow Day because of Covid and no large gathering of groups will take place. He then mentioned that he had a secret project planned that maybe I could help out. He sent me the information in a google doc and I briefly read over it.
The plan was to hike the Y (a 400' letter "Y"representing BYU on a tall-mountainside) and hold rainbow lights around it. All day I wrestled with the anxiety of hiking the Y. I hike weekly in the summer but, for some reason, the Y is my least favorite hike. And I have never hiked it in the dark. I was not looking forward to it. I thought maybe I could just stay at the bottom and take pictures. Or maybe not go at all. Its amazing how my mind wanted to talk me out of it. Around 3:30 pm, I contacted my sister (who likes to hike the Y) and asked her if she wanted to go hike with me and hold colored lights for rainbow day. I didn't tell her any more. She said Yes! I was committed.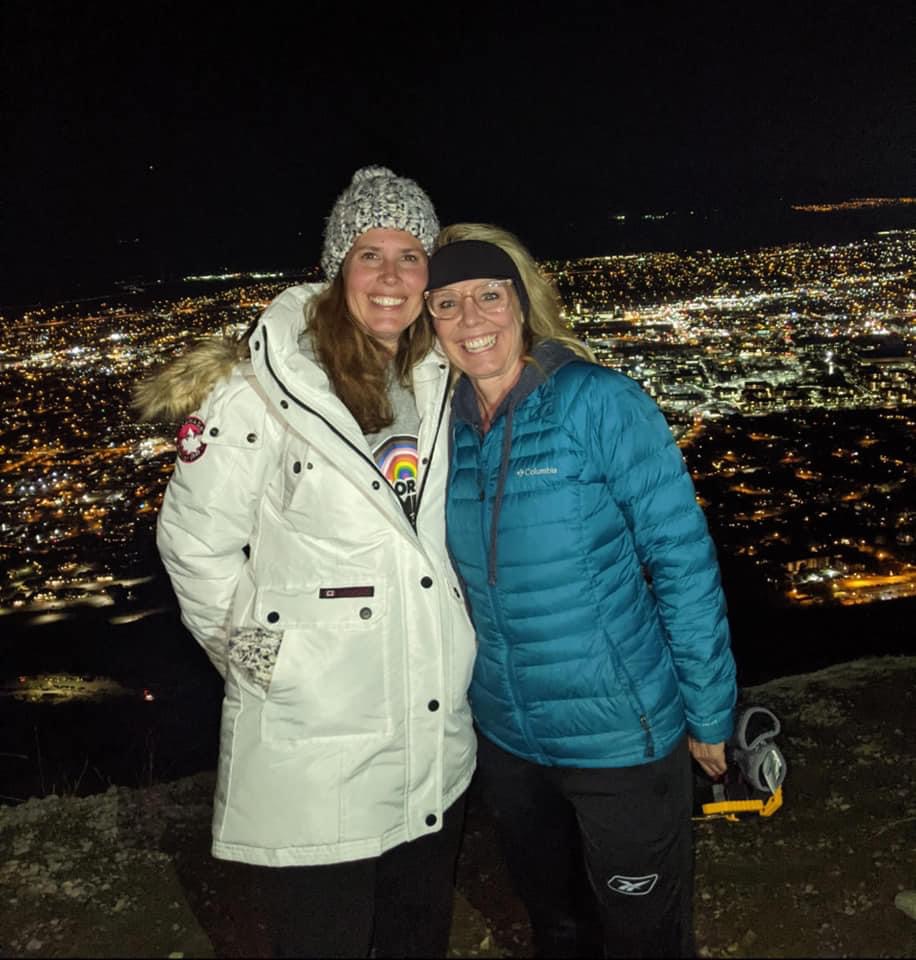 We met at Kiwanis park. A sweet mother provided chili and corn bread. I didn't have much of appetite. I was nervous. Nervous to hike. Nervous for the plan. Nervous it would be too cold. And nervous everyone would get in trouble. There was a group of about 40 young adults (my sister and I were the only mothers) who volunteered. Forty angels who SHOWED up for LGBTQ+ friends. I am still in awe of their bravery and love.
Rainbow lights were passed out. I chose purple as it was right at the bottom of the Y so I wouldn't have to hike all the way up. We all headed up to the base of Y Mountain to start the dreaded hike. It was cold, about 40 degrees that day. The trail was muddy and strips of snow/ice were scattered along the path. I found out later that a student came up the night before and shoveled a lot of the snow especially from the top of the Y. PEOPLE ARE SO GOOD.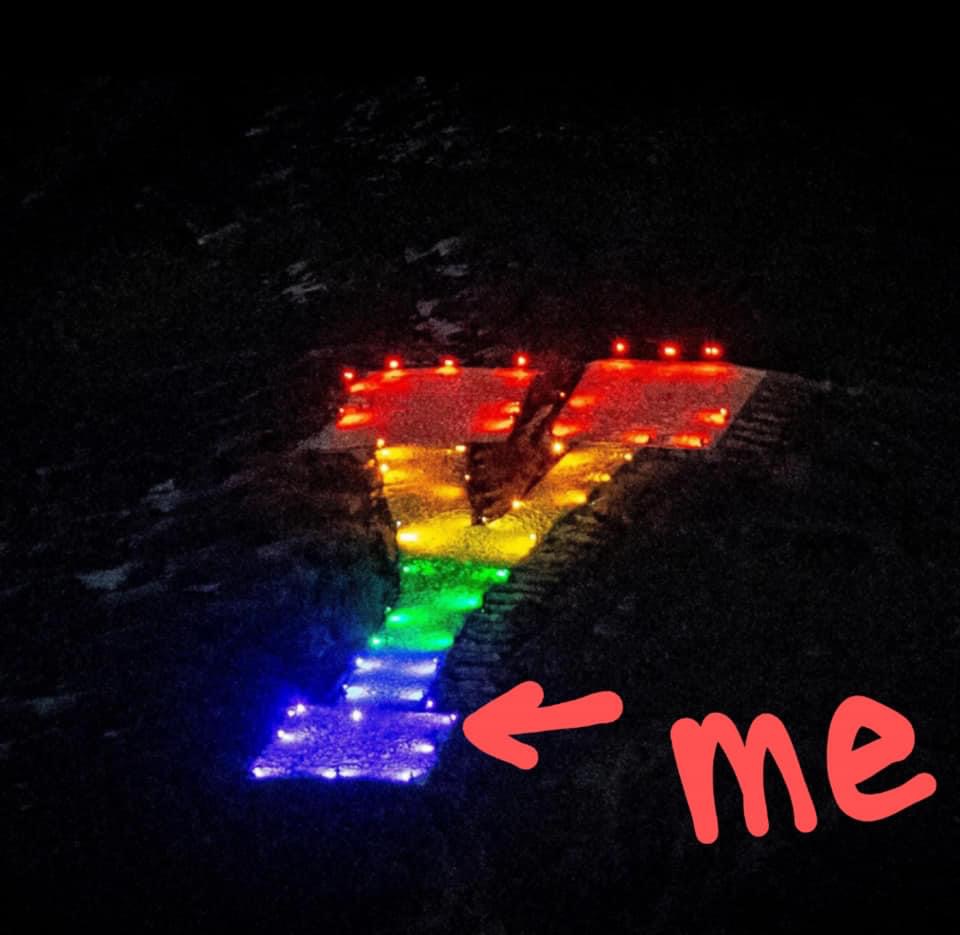 My sister and I talked the whole way up. We got distracted from the conversations that we actually hiked all the way up to the top and had to back track to the lower part of the Y. The hike went fast and my previous excuses of not liking to hike the Y seemed lame.
This was very well organized. Everyone held two LED colored lights. Each had a position around the Y according to your color. The Y is steep so I had to position myself with my body and one foot on the white concrete and other foot dug into the dirt to prevent from sliding. The concrete was cold and the way my body was positioned was uncomfortable.
We all faced our lights towards the Y and at 8 pm, we turned them on. We did some cheering and then silence. The only way to describe the feeling there was LOVE.
My son told me that KSL Channel 5 (a local news station owned by the Church of Jesus Christ) heard about lighting the Y and sent a helicopter. We heard the helicopter and proudly sat/stood trying to hold still and hoping our rainbow display could be seen from the sky. After the helicopter left, my sister and I thought we were done. (If I had actually read the google doc, it said that lighting the Y will be from 8-9 pm.) Oh well. We made small talk with others while we watched from down below, a steady stream of head lights heading towards the trailhead. Are they police? Are they going to ask us to leave? Will we get in trouble? I did not feel any fear for me being on that mountain but I know some students were concerned.
"Have you seen the Y mountain?" my sister called me.
"It's all lit up in rainbow colors!"
"I'm ON the mountain. I am the purple color. Brad organized this!" I replied.
My phone started blowing up.
Y mountain was lit in rainbow and it was beautiful.
At 9 pm, we turned off our lights. For an hour the Y was lit up represented unity, inclusiveness, support, hope and, most importantly, love. That moment, they were seen, heard and loved. As we started down the hill, not knowing the impact we just created, a group of students were running up the hill. "Give us your lights. We want a turn now to light the Y." At that moment I realized that this was a big deal.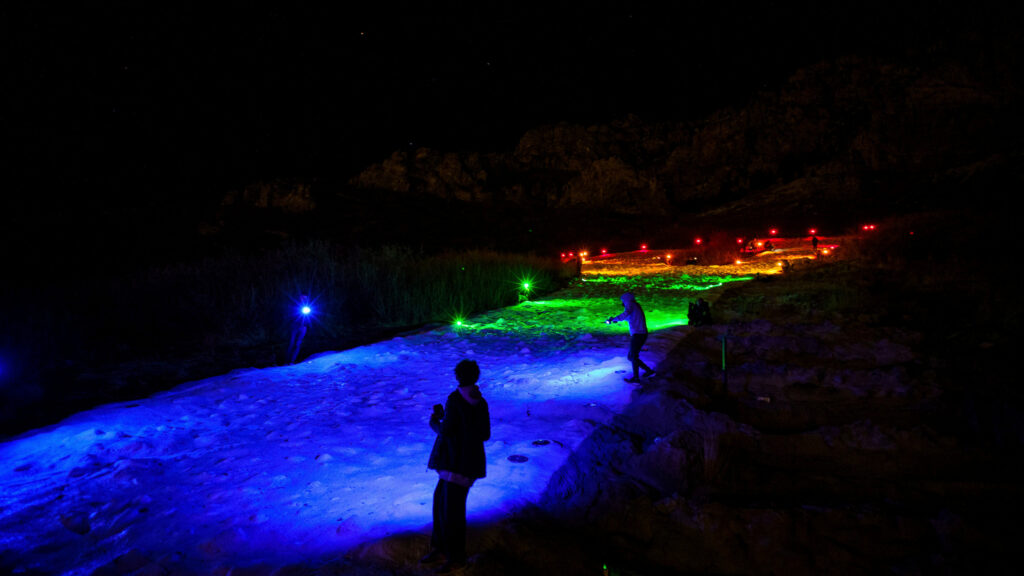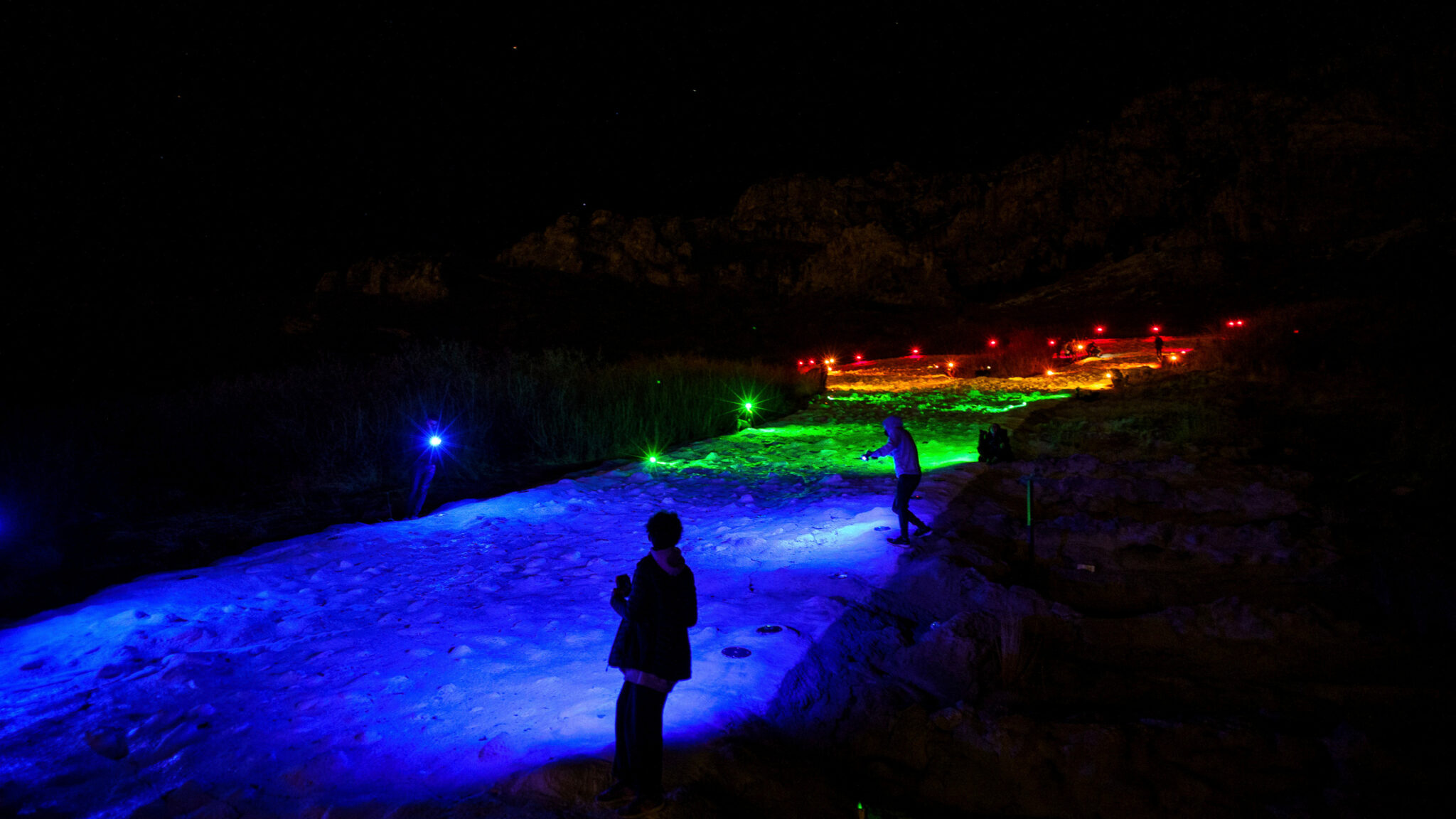 A small act of Christlike love? Possibly. It took 40 Christlike, loving people. As I read the responses and reactions from lighting the Y, it filled my heart and soul. It was one hour on March 4th but an experience I will never forget and hope my LGBTQ+ friends don't ever forget!
What I have learned from this experience?

ASK. Never stop asking if you can help and how you can help. It may take awhile for them to feel safe but be patient. If I didn't send that text, I would have never had this amazing, life changing story to tell. We can't just sit and watch. We have to be actively supporting. Its not enough to just say you love and support, we must SHOW them our love and support. SHOW them Christ love for them. That is going to be different for everyone. Here are some ideas…send them a text/note/treat, make time to listen to them (with no judgements), get to know them, do what they are interested in. I know that the Spirit will direct every one of us on how to
SHOW UP. SAY YES. Be the sister/friend/coworker who says Yes when asked even not knowing all the details.

LOVE as an action word. There is so much hate and negativity that we have to try extra hard to show our LGBTQ+ friends that we love them. Act on those promptings. Repeat again and again.

PEOPLE ARE SO GOOD.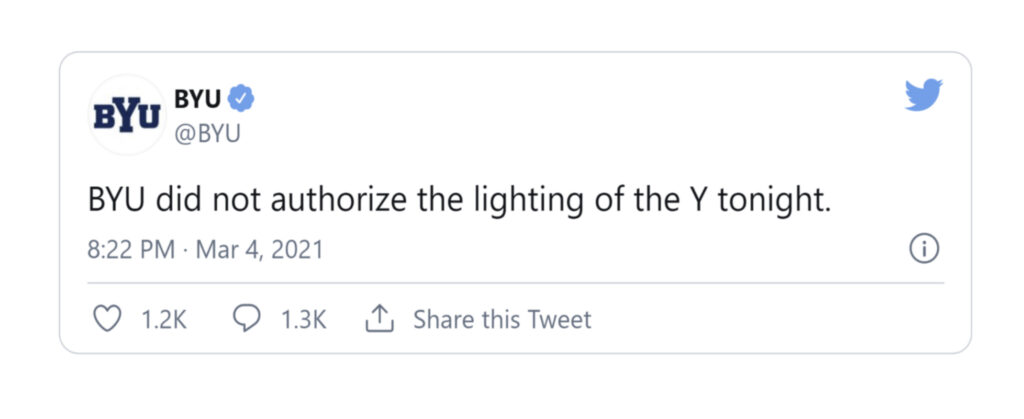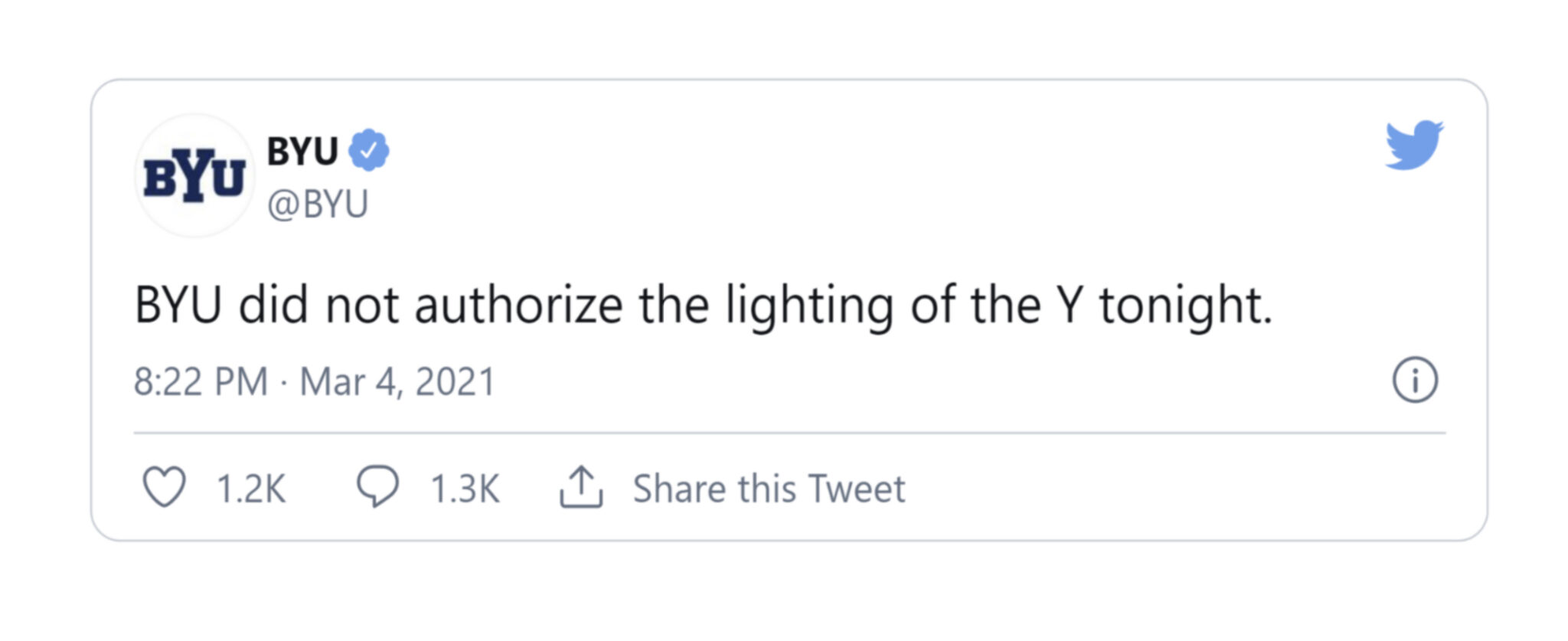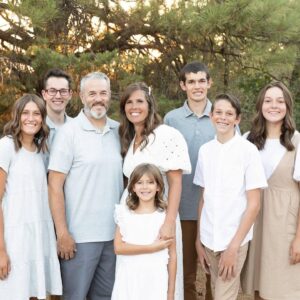 Charalece Talbot is the mother of a gay son, an ally to the LGBTQ community, mountain climber—and expert holder of LED flashlights.

Throughout Pride month, we are sharing helpful tips and learned advice to help the LGBTQ+ community, their families, and friends better navigate this experience. We invite you to follow us on our Facebook page, subscribe to our YouTube channel, follow our Instagram, and subscribe to our weekly audio episodes everywhere you listen to your favorite podcasts.
#LatterGayStories #Allyship #Parents #Pride #Visibility