Rainbow and Trans Umbrellas
Recently, at BYU-Provo a group assembled to protest against the LGBTQ+ community on the Brigham Young University campus. Those protestors invited their followers to bring an umbrella to campus to "weather the rainbow storm" and to shield themselves from the storms of the LGBTQ community.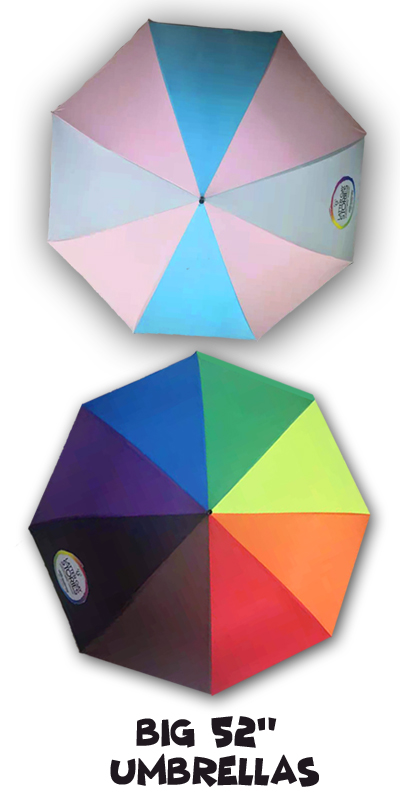 In an effort to ensure that our LGBTQ+ college students at BYU and other universities remain visible and seen, the Latter Gay Stories podcast purchased 2,500 rainbow and trans-colored umbrellas (over $22,500 in total value). We have started to distribute those umbrellas to BYU campuses in Utah, Idaho, Salt Lake (Ensign College) and Hawaii.
After announcing our Umbrella Initiative, many of you reached out offering to purchase an umbrella for yourself.

So we are offering a BOGO deal! When you buy one for $10, we're going to GIVE one to an LGBTQ+ Student Organization.
ORDER YOUR OWN rainbow and/or trans colored umbrella NOW!
Fill out the form below indicating the color (rainbow and/or trans) and number of umbrellas you would like to purchase.
Umbrellas are $10 each, delivery is available (pickup along the Wasatch Front is preferred).
We also welcome any additional donations you'd like to make to this project.
Click HERE to DONATE!
---

MAKE A DONATION via VENMO or a MONTHLY donation through PayPal.
You can pay for your purchase through PAYPAL or Venmo: @LatterGayStories
Please note in PayPal or Venmo the email address you provided in the order.
We will also contact you with payment details after you submit your order.