If you are reading this, it is likely that you fit into at least one of two categories: you or someone you know is LGBTQ; or you or someone you know is a Latter-day Saint.
In the spring of 2017 I began an in-depth study of LGBTQ topics as they relate to Mormonism. This wasn't the first time I jumped feet first into this space—the truth is, I've been studying the topic since high school. I have learned that when you are directly impacted by a topic, you give it attention. When a certain topic doesn't affect you directly—then you tend to ignore it. As a result of that study, I have prepared an interactive PDF to highlight the LDS/LGBTQ history.
---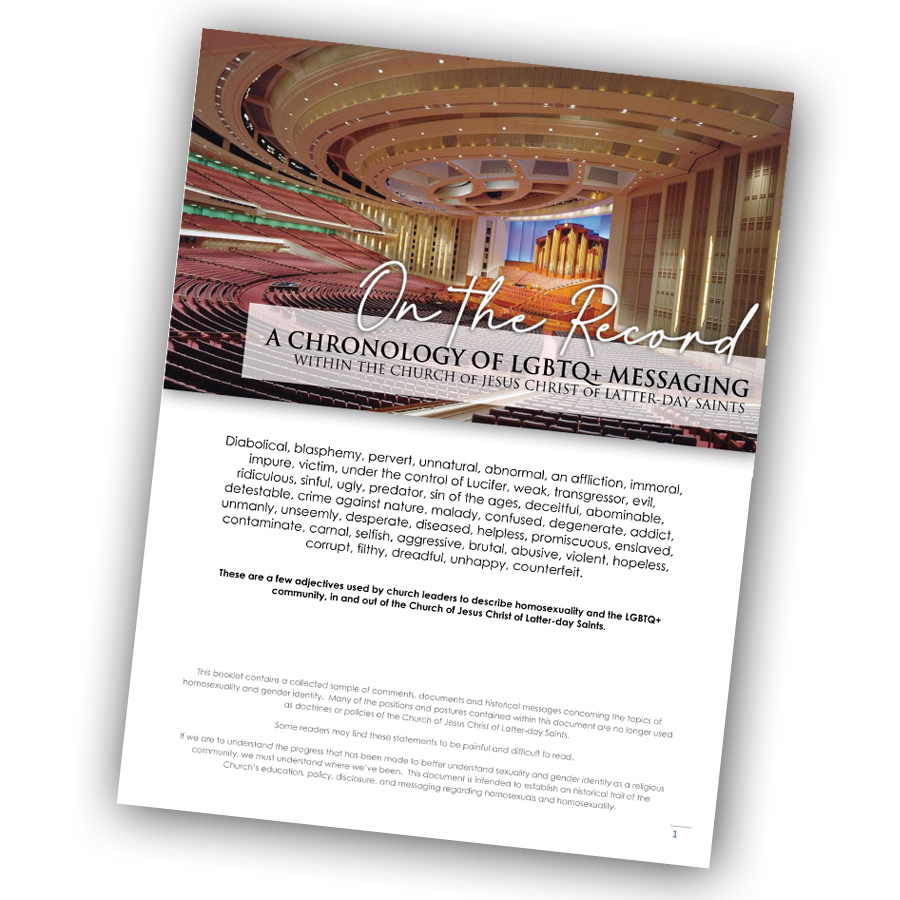 ---
Today, I want to appeal to the "ignorers." Those who don't feel like LGBTQ topics pertain to them—so they ignore or fight against them. Additionally, I want to validate the "experiencers" those people who live at or frequently visit the intersection of LGBTQ Street and LDS Avenue.
"Those that do not learn history are doomed to repeat it." -George Santayana
History gives us the opportunity to learn from past mistakes. It helps us understand the many reasons why people may behave the way they do. As a result, it helps us become more compassionate as people and more impartial as decision makers.
"I am not asking that all criticism be silenced. Growth comes of correction. Strength comes of repentance. Wise is the man who can acknowledge mistakes pointed out by others and change his course." –Gordon B. Hinckley
Over the past three years I have worked to create a chronology of LGBTQ history within the Church of Jesus Christ of Latter-day Saints and provide it in a source-based format that allows the reader an opportunity to study the past in detail. If there is one thing I have learned from Mormonism it is that as a community, Latter-day Saints are conditioned to "trust their own people." Leaning into that trust, I have compiled a chronology showing the policy and doctrinal changes regarding the LGBTQ experience within Mormonism.
At this point you can scroll to the bottom of this novella and download the PDF of my work and start studying, learning and understanding . Without the countless hours of study and good people like Greg Prince, Bryce Cook, Jana Reiss, Dillon Harker, Connell O'Donovan, and friends within the Church History Department who took risks to verify information (or provide resources for documents that the Church has "retired" also known as deleted from its history books) this project would not have happened.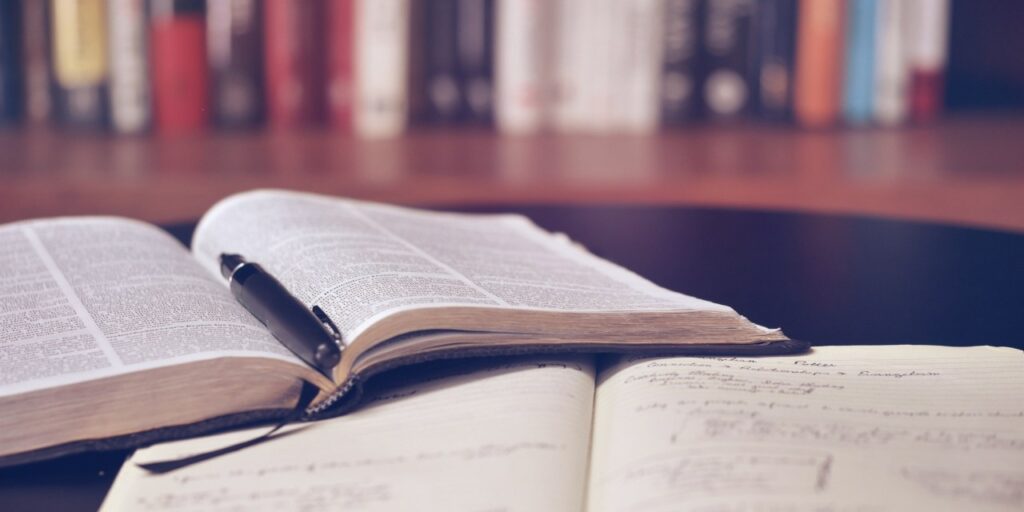 My intent in creating this chronology was really two-fold: share the past so that we can learn in the future, and highlight the importance of having fact based policies that help people to thrive in their faith and in their personal experience.
There are a few indisputable facts: first, the Church of Jesus Christ of Latter-day Saints has a difficult and often unapologetic history with the way its leaders treated LGBTQ topics and its own members. Over time and generally, the Church has moved from that past and tried to amend the future. Even today, some church leaders and members remain stagnant in their ideology.
Second, in an effort to align Church policy with human compassion, the Church (as you will see through its chronology) has deviated from its historic messaging and methodology concerning the LGBTQ experience.
Third, the Church has yet to apologize or publicly admit to its past faults, even if it an apology is justified. This failure to apologize has permitted many Latter-day Saints to continue believing in false traditions and archaic beliefs. It has also aided to deteriorate the mental health of LGBTQ Latter-day Saints, their families and friends. For many a lack of policy and public correction has lead to a cause of suicide and suicidality.
In 1978, shortly after President Spencer W. Kimball announced that all worthy men could hold Priesthood power—regardless of their skin color—Elder Bruce R. McConkie stood at a pulpit to offer some poignant words of advice to the Latter-day Saints. He proclaimed, "There are statements in our literature by the early brethren which we have interpreted to mean that the Negroes would not receive the priesthood in mortality. I have said the same things…. All I can say to that is that it is time disbelieving people repented and got in line and believed in a living, modern prophet. Forget everything that I have said, or what President Brigham Young or President George Q. Cannon or whomsoever has said in days past that is contrary to the present revelation. We spoke with a limited understanding and without the light and knowledge that now has come into the world. We get our truth and our light line upon line and precept upon precept."

Today is an opportunity for you to "forget what you have learned in the past" concerning LGBTQ people and the inconsistencies in Latter-day understanding and increase more 'light and knowledge'. I make a simple and sincere invitation for you to dissect old tradition and habit from new knowledge—learn more about this topic line upon line with an added measure of human compassion.
To the average bystander, it is believed that the Church of Jesus Christ of Latter-day Saints has never moved from core policies and doctrines regarding LGBTQ topics. I invite you to challenge that idea. To the average Latter-day Saint, it is believed that when prophets and apostles speak as apostles and prophets, it is 'the will of God made manifest.' I invite you to compare those manifestations in historical chronology.
Allow me to make some invitations:
I invite you to understand that policy and doctrine are bedfellows and are subject change. The very premise of Mormonism is built on a fundamental truth that says: "We believe all that God has revealed, all that He does now reveal, and we believe that He will yet reveal many great and important things pertaining to the Kingdom of God." President Dallin H. Oaks pushed this further by declaring, "I don't know that it's possible to distinguish between policy and doctrine in a church that believes in continuing revelation and sustains its leader as a prophet."
My second invitation is to pay attention to the recent counsel given by President M. Russell Ballard. He said, "We need to listen to and understand what our LGBT brothers and sisters are feeling and experiencing. Certainly, we must do better than we have done in the past so that all members feel they have a spiritual home where their brothers and sisters love them and where they have a place to worship and serve the Lord." Have you done enough to understand this topic in your life? Do you realize that statistically someone in your immediate family identifies as lesbian, gay, bisexual, transgender, intersex or queer?
I invite you to listen. I invite you to learn. I invite you to understand. I invite you to do better.
Please click the link below to download the interactive PDF. Each quote is cited with a copy of the original source material. Some quotes offer additional study sources. The document is designed to allow the reader the opportunity to study each source deeply and educationally.
To share this resource with others, please copy the following link:
www.LatterGayStories.org/record
---