My name is Richard Neal. I was born in Seattle, Washington. I come from a family of first-generation Mormons where my dad was a convert and my mom was the first member in her family a born-in-the-covenant member. There are five kids in my family and I am number four of five. Both of my older brothers served full-time missions, and I did myself.
I had a relatively sheltered upbringing considering that I was raised as a Latter-day Saint but lived in Washington state. As a Mormon, I was conditioned to believe that any lifestyle other than what we were living was not the right lifestyle to live in order to have a good life in remain in good standing with Heavenly Father.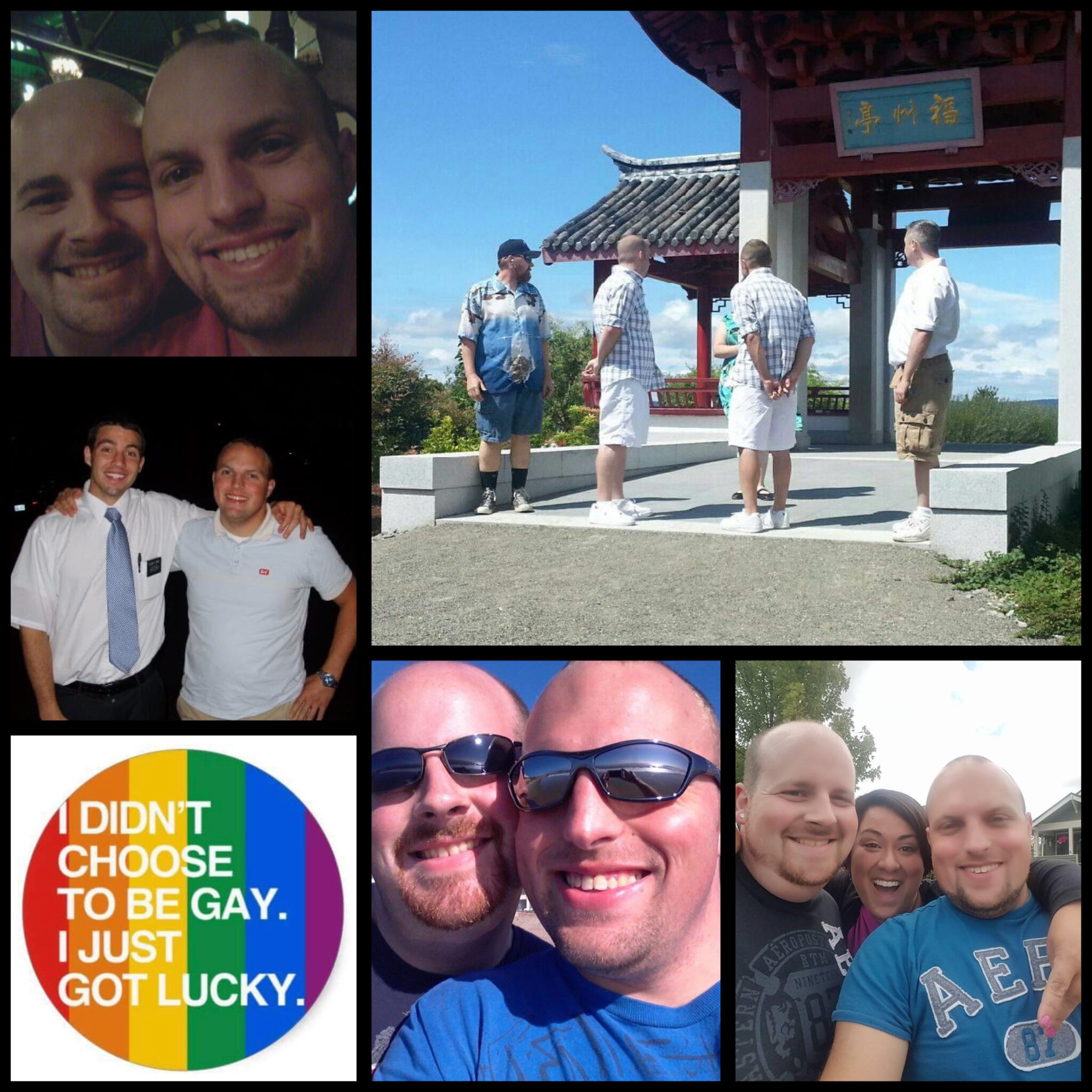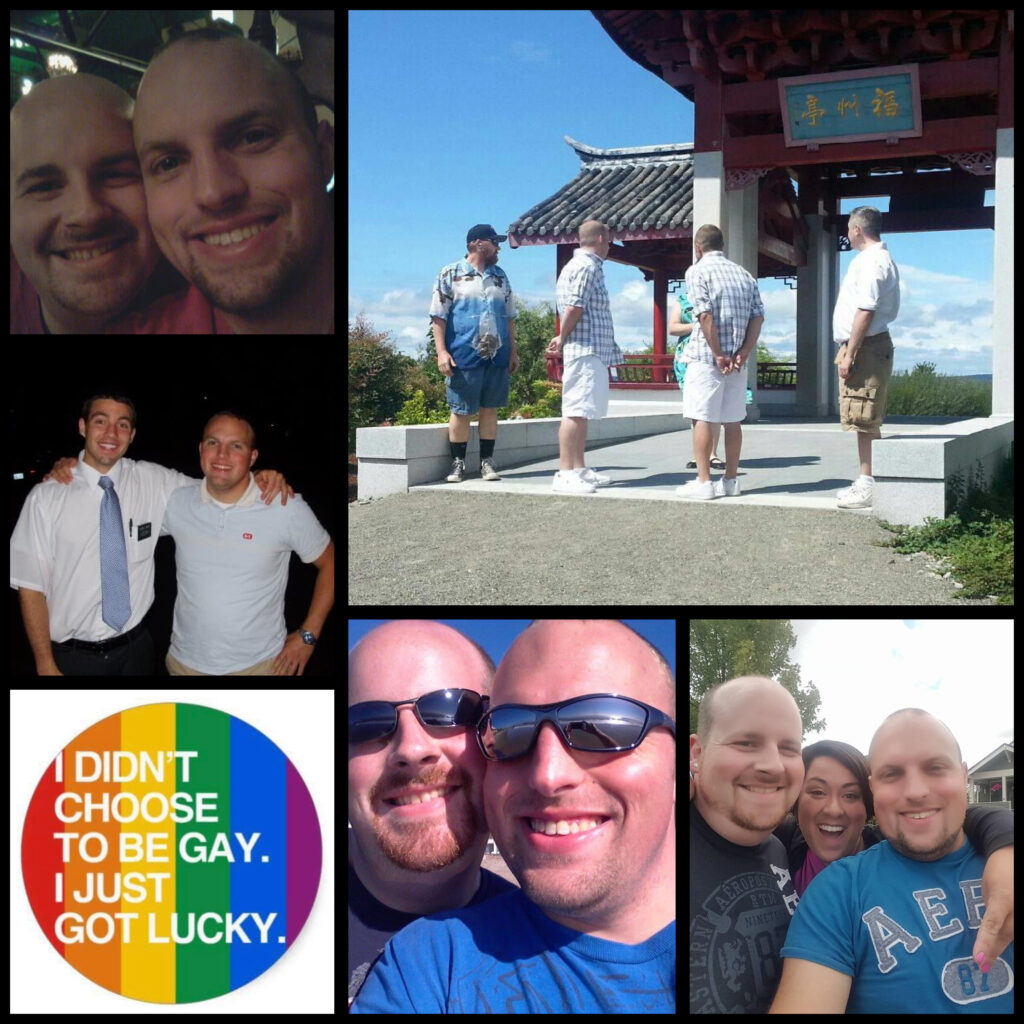 I first started to realize my attraction to men just after I graduated from high school however, it wasn't as strong at that point in my life. At that time, I had more or less been conditioned to dismiss those feelings and push them off to the side and try not to think about them. Over the years, those feelings became more and more pronounced in more obvious and prevalent ways in my life. They became even stronger when I went on my mission especially being around men 24 hours a day 7 days a week. Admittedly, there were times when I met missionaries in my mission that I ended up finding to be quite attractive or had attributes about them that I found to be a rousing or stimulating. I had to push off and dismiss these natural feelings because with my religious upbringing. I continued to tell myself that those kinds of feelings and sensations were wrong and immoral. So I completed my mission in good standing and returned with honor. That was from 2005 to 2007.
After returning for my mission, I tried to get back into the dating scene with women. but during that time I was spending a lot of time with the missionaries in my home stake and I was doing everything I could to help them out with regards to transportation and I spent time with them on their p-day. I enjoyed spending time with the missionaries during that point in my life.
After my last failed straight relationship ended in 2009, I decided that maybe I should explore relationships with men. I knew that if I were to do so openly that there would be severe rejection within my own family and I would probably end up being kicked out of the house. I had to keep it all on the down low and be extremely discreet.
I started meeting up with men off of Craigslist. The first man I actually ever encountered on Craigslist I dated (behind the scenes) for about three months. That relationship ended.
Liking the connection that I had experienced, I found myself back on Craigslist and other online dating websites. I ended up getting into a relationship with a man that was at the time living in Palm Springs, California. He ended up moving to Washington and we got an apartment together. I told my parents that I was moving into an apartment with a guy that was going to go to school with me, but I had an inkling that they were starting to catch on to me. When that relationship ended I told my parents about what was going on (but not that I was gay), and they agreed to allow me to move back home. They helped me get out of my apartment agreements by buying out the lease.
About a month after moving back into my parent's home, I met a guy on a dating site that lived in Utah. He seemed to be as interested in me as I was in him. Our birthdays were really close together, and we seemed to be compatible. We decided that when I traveled to Utah for a mission reunion that we would meet. When we met, things started to click. For me, I knew that the right direction for me was to be with men; and especially after being with this particular person. In time, we started to make plans for me to move to Utah so that way I could be with him and not be at home with my family when I decided to come out publicly.
During this time, my church attendance became less frequent. I found myself not staying for all the meetings. I would usually end up leaving rather early in order to avoid confrontations with any member of the branch presidency or any of his executive secretaries. In December of 2010, exactly one week before I was already planning to move to Utah, I came home from church extremely early and not expecting to find anyone home. However, I found my mom asleep in her room with her door partially shut.
I tried to sneak into my room being as quiet as possible. Not five minutes later she came into my room and sat down and started to talk to me. She expressed to me how concerned she was with what had been going on with my behavior and the choices that I was making and with my lack of church attendance. And it was at that point that I just decided that I was going to come out and tell her that I was gay.
So I did.
There was a very uncomfortable silence that lasted for about a minute. And after that silence the only thing my mom really said to me was that she was disappointed in me because of what I told her. And she stood up and left the room. When my dad came home from church my mom told him what was going on. As things heated, I informed him that I was already making plans on moving because I had someone waiting for me in Utah and that I knew that if I were to come out I would not be welcome at home.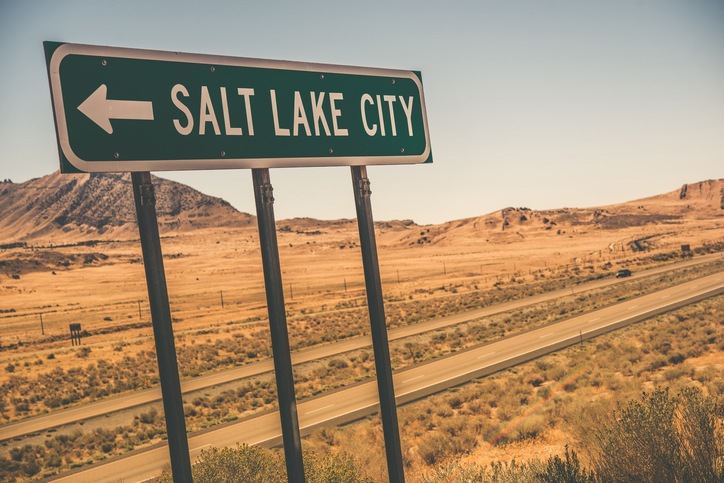 Coming out, at that time, was one of the most difficult times of my life. Especially considering the relationship I had had with my family prior to it. My mom and I used to be so close and there was a very loving relationship between us. My maternal grandmother and I used to be very close and our relationship was very loving. I used to have familial interactions with all of my siblings. Now, all of my older siblings who have children barely give me any opportunity to interact with them. My younger brother who has two kids allows me to have interaction with them simply because he's had more exposure to the gay community. He wants me to have interactions with his children and he wants them to know me which is an amazing feeling.
After coming out my relationship with my mom and my grandmother has never been the same. I now married to a man and we will be celebrating our seven year anniversary this month. Things are going better with my parents, but I know that it will never be the way how it was prior to me coming out. I knew going into this that this would probably end up being the case. And it has been a struggle everyday of my life but I don't ever regret making the decision to come out.
I also left the church about 6 years ago. Prior to me moving back from Utah, I had been attending a singles ward in Salt Lake City and the leadership there was extremely warm and inviting. The same can be said about the members of the congregation. I was open with the congregation and the bishop that I was gay and engaged to a man. They were extremely friendly and supportive and they wanted me to feel welcome.
However, after I got married the Bishop tried contacting me, he was very hostile. The bishop paid a visit to our house and when we were not there, he contacted my landlord and asked him to get a hold of me. Very quickly, the landlord said that the bishop was starting to become hostile and basically told him that he would continue to come over to the house until he was able to get in contact with me. I did not feel it appropriate to have the bishop come over to my home (much less to speak in the manner which he did to our landlord).
When the pressure didn't cease from the Bishop, I decided to inform him that I NEEDED to have my records removed. I officially had my records removed from the membership of the church in January of 2014.
I do not see the church as being a complete center of evil. There is some great good within the church and within its members. The church does have some good beliefs.
I served my mission in Cleveland, Ohio and Kirtland is part of our mission. The feelings that I had while visiting there were important to me. I do not regret leaving the Mormon church. I am part of a local non-denominational congregation that is open and affirming. And they have been so warm and so welcoming and so open and inviting to anyone from any walk-of-life to be part of their congregation. I have a belief in God and I much of that belief has been brought over from my Mormon upbringing. I have also integrated my own feelings and beliefs in religion into it.
The Mormon Church definitely shaped the man that I am today. The upbringing that I had shaped the man that I am today. I'm a very loving and compassionate man that is always willing and ready to help out anyone in need if I am able to. I do my best not to make prejudgments of people unless they've given me a reason to do so.


Being gay does not define who I am as a person. It does not define my life. Being gay is who I am though. I am a proud gay man who is married to another wonderful man. For those of you who are struggling with trying to find where you are in your life, the process of coming out and being who you are is scary. There are many unknowns that you will have to face once you cross that threshold of coming out to your family, to your friends, to your co-workers.
I have learned that if people truly love and care about you as a person, they will want you to be your true self. They will want you to live your truth and be your truth. And they will want to support you in any way that they can. Some of them may not agree with what you do, but if they are true friends they will still love you for the person you are. And even if you lose friends, you will gain new ones as you introduce yourself to those in your community. You will start to see the opening brace of the community especially among those who can sympathize with your situation.
Look for them.
Seek them out.
They are willing to help you during this time of your life where things will be hard.
Want to read another story like this one?
CLICK HERE for more!
This story is dedicated to helping people learn to love better, while fostering an atmosphere of understanding. When we know better, we do better.