"No.. no, no, no… Shit." The words echoed in my brain like a thousand drums, beating in rhythm to my pounding heart.
I had started a new university after being disillusioned at BYU. All the meetings, socials, and mingles gave me such anxiety that I knew I needed to take a break from church. I moved back to the Salt Lake area and began to try to find myself. One thing I found out about myself was that I wanted to be some sort of therapist. So I enrolled into another university and began taking classes.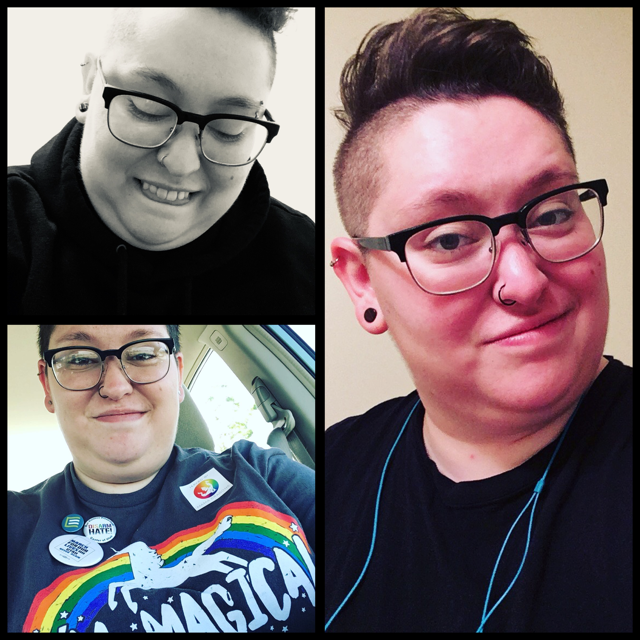 Halfway through the semester my Social Work 101 class marched headlong into the topic of sexual orientation. I remember skimming the chapter the day before class and thinking that it didn't really apply to me. In class my professor explained the Kinsey Scale. This scale was developed in 1948 and demonstrates that very few people fit into the exclusively homosexual or exclusively heterosexual category. As my professor drew the scale on the board, everything clicked into place. It was like solving a complex 3D puzzle as a picture that has been blurry my whole life finally came into focus. It became very clear to me that I was very much a lesbian.
I was relieved and panicking at the same time. Questions spun round and round in my head as I tried to calm my anxiety. When the bell rang I all but dashed out of class and to the safety of my car. The whole drive home I sat in stunned silence.
The only thing I could think to do was to text my kind and wonderful younger sister. I poured out the story to her and her beautifully simple response was, "Ok. What would you like to do about it? Whenever and whatever you decide I will support you."
During the next few months I leaned on her strength and kindness as I decided what I needed and wanted. After a near suicide attempt (because I thought being dead was better than being gay) she told me the most beautiful thing I think I will ever hear. "I don't want to be anywhere you're not. Please stay."
It was that moment that I decided being myself was the best person I could be. I realized that authenticity and freedom are the same. I decided that no church and no rules would make me happier than being my true self, surrounded by people who love and accept me as I am.
YOU are valuable. We need you. The world is not a better place without you. It won't make it easier for anyone if you're gone. Please don't give up. Tomorrow could be better.
Want to read another story like this one?
CLICK HERE for more!
This In My Own Words story is a contribution from Let's Love Better, a Facebook group dedicated to helping people learn to better share love, while fostering an atmosphere of understanding. When we know better, we do better.