I wanted to share my relationship with Closet, my best friend and enemy for the last 36 years. I asked Closet and he said it would be okay if I talked about us (as long as it meant I was planning to move out because he has grown tired of me.)
I first met Closet when I was 11. My best friend "John" and I would spend many summer days playing in canals and farmer fields. One day we found a giant and very old willow tree across from a field behind our homes. We made a rope swing and we scavenged for wood to build a tree fort. We played army in that fort and it eventually became a hiding place for the porn magazines we would find.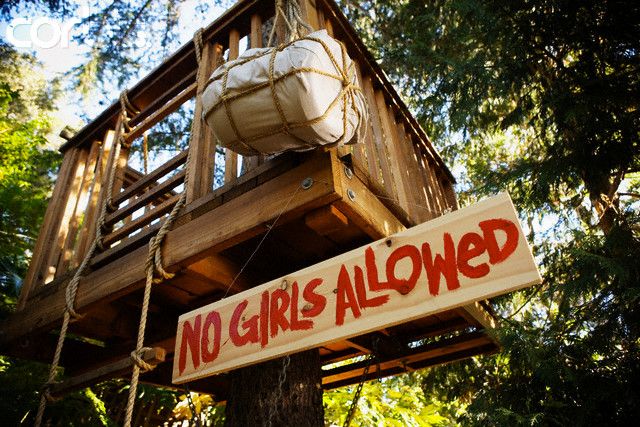 Eventually, we got ratted out about the magazines by a friend who felt guilty after looking at them with us. My dad, fingers gripped to my ear, led me to the tree fort to remove the magazines from their secret hiding place beneath a rock at the base of the tree.
I gave them up.
My dad was so mad that he told me to sit there in the fort until dinnertime and think about what I had done. I sat there for close to 5 hours crying off and on in the summer heat; the tree gave me shade and protected me.
After that experience the fort and this tree became my hiding spot. My friend John was no longer allowed to play with me and I started to have thoughts about other boys. I began to feel left out as many of my male friends started talking about girls. For the first time I began to feel like I didn't fit in. When I turned 12, I learned what a fag was and I was afraid I was one.
When I'd get hurt or upset I'd run across the field to the tree and hide from everyone—I felt safe. Once I discovered self abuse it became my secret and the fort provided privacy. Eventually, John would come to the fort every so often and hang out like before. For a moment I felt like everything was okay.
When I was 14, one of the older boys, "Rick", who was 16 started to pay attention to me and I loved it. He was the coolest guy in the ward and had a dirt bike that he would use to take me for rides in the foothills.
One day I invited him to see my fort in the willow tree. He suggested we play truth or dare. He dared me to do things that I deep down wanted to do (but felt dirty to me.) He called me chicken when I hesitated and I didn't want him to think I was—so I did what he dared.
My tree fort couldn't protect me that day, because I had invited Rick inside.
After Rick left I cried. I prayed to be forgiven and not be a fag. The only answer I got was the willow branches swaying in the breeze with sunlight filtering down.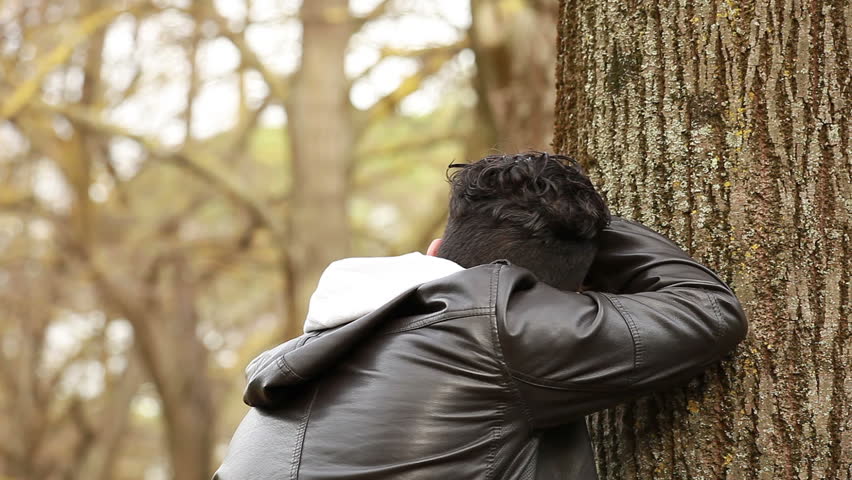 I avoided Rick for weeks and even hid from him when he came to the tree to look for me. He eventually found me though and said he was so sorry and what we experienced would never happen again.
His words made me happy, and a few days later I slept over his house. After we went to sleep on his bedroom floor he rolled on top of me and kissed me. I didn't freak out as much I kissed him back. Looking back I felt loved for the first time, but was really lust. I resisted a little but stopped when he started to get mad. I wanted him to kiss me again, but his dad walked in on us and we had been caught.
I was instantly sent home. I cried the entire way but I didn't go inside my house. Instead, I crossed the field in the dark to my only friend, Closet, the tree fort.
I cried myself asleep and woke up soaked with morning dew and surrounded by the crisp morning air. I just laid there wanting to feel safe in Rick's arms again but knew it was so wrong and dirty. I went home pretending nothing happened but my Dad was waiting for me.
Dad called me horrible names and was attempting to beat me with his belt when my mom stopped him. I ran to my room and cried. Eventually, I climbed out my basement window and ran to Closet, the tree fort.
Nobody came to find me.
The next day was Sunday and I went to church. I stood with the other boys to pass the sacrament and the bishop told me to sit down with my family.
I was so humiliated.
After sacrament I was told to go to the bishop's office. I waited 30 minutes and to my surprise, Rick walked out the Bishop's office. He walked past me and wouldn't look at me. He had a black eye and tears streaming down his face. I could only assume his dad did that to him.
The bishop called me evil, disgusting and he said that I chose to have these feelings. He gave me a copy of the Miracle of Forgiveness and marked the chapters on homosexuality to read.
Two days later, sitting beneath the willow branches of the tree fort, I read the book and praying not to be a fag. It was too much.
I tried to hang myself that day using the rope from the swing.
I screamed and prayed to make it all go away. My cries were silenced as the rope tightened and I gasped for air. Closet wouldn't let me escape my pain.
I survived.
I was determined not to be a fag from that day forward. Rick never spoke to me again. He told the bishop it was me that seduced him and that I was to blame for what happened. After that experience I rarely went to my tree. I couldn't be there anymore because I was alone and evil thoughts lead to self abuse when I went there. Which then lead to shame.
In time, we moved to a new city.
For me, this was a new start—and nobody would know my past. I felt like I no longer needed my tree fort because somehow, my Closet moved into my mind.
This time, I built a stronger Closet with higher walls. His walls were so tall that I could hide all my feelings and never let them out. Sometimes I still visited those feelings and prayed to make them go away. I learned they wouldn't leave me because I had invited those feelings into my closet—into my mind.
I pretended my closet didn't exist (even when the church said it was now okay to have same sex feelings.) I prayed and asked and asked how it is okay to have these feelings but can never experience them again? I felt even more confused.
My new closet taught me how to be a successful liar in worthiness interviews with my bishop. The closet helped to make me feel like I could serve a mission because I'd leave those evil feelings inside it, locked away at home.
When the time came, I bore my soul to my stake president and also to a member of the Quorum of the Seventy, begging to be given the chance to serve a mission.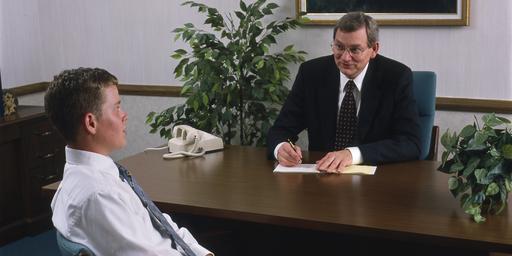 I fearfully invited those Church leaders into my closet. In return they promised that if I served an honorable mission I would never have these feelings again as a reward, I'd marry a fine young lady.
I was forgiven of my past, allowed to prepare to serve a mission and my closet was sealed forever. It was my personal covenant between me and the Lord.
It only took one day at the MTC to realize that somehow Closet had followed me to the MTC. I prayed that Closet would leave my life and not tempt me, but it found me time and time again throughout my mission. There were so many triggers that brought my closet out of the shadows. I started to realize it wasn't going away especially after being sent to an area with a handsome companion. He too had a closet.
It is hard to express the pain, heartache, and first feelings of actual love.
After my mission my closet taught me I could lie again.
I learned to cope and kept Closet from invading my mind.
However, the day came while serving as a seminary teacher that one of my students expressed to me that he had same sex feelings and that he had kept them hidden. I couldn't do it anymore. I couldn't teach this young man to bury his shame and pain. I left my calling as teacher and became inactive in the Church.
My closet began to overflow with feelings and with cute guys. It was also filled with shame and self-hate. Together, they drove the feelings of wanting to love and be loved away. The Closet convinced me that I could not ever let that happen.
Closet effectively taught me a new way of life…leading two separate lives, you see, I could be active in church and still satisfy my evil desires in secret. The plan almost worked, but I found that the self hate never left; it just grew stronger and the praying intensified in occurrence.
It took a Church court that brought forgiveness and seeking out an Apostle brought me no answers, I was consumed with pain. I needed to learn that despite all that I had been through, and all that I wanted to change, I was gay.
Over the last two years I have begun a process of cleaning out my life and getting rid of Closet. I have been doing that, and only love resides there now. I have invited many friends, a few family members and even an occasional cute boyfriend into my life, but not into my closet.
Soon I will be fully moved out, no longer needing the protection or hiding place of my once best friend, Closet. When I finally close that door it will be the one last big step to take in telling my very orthodox LDS parents that I'm a proud gay man.
Love to all ❤
Goodbye, Closet.
We want to hear your story–here's how to share it with us!

Each Sunday we feature a new Coming Out Story on the Latter Gay Stories blog. Coming out is an important process that is different for everyone; some experiences are difficult; while others are heart-warming and inspiring. Coming out is rarely easy–but your story will help others draw inspiration from your own experience. We rely on weekly submissions to keep the Coming Out Stories alive and invite you to share your story now.