My coming out story is a long one. It doesn't end until I met the love of my life, and all the pieces started to fit together.
Ever since I can remember I had been fascinated by girls. All through kindergarten and early grade school, I always had a couple of girlfriends. My first and only fight was when I punched out a kid for making a pass at my girlfriend in the third grade. When she transferred to another school, I was devastated. But all that changed when puberty hit. I changed my attention to boys. I remember going on campouts and Aaronic Priesthood events and forcing myself not to look. I would go to the store and see a guy and get a crush on him, hoping that he would also fantasize about me. But, what did I fantasize about? I knew nothing about sex. I was very sheltered. All I could think about was just being around him. Other than just being there, I had no idea what I might do.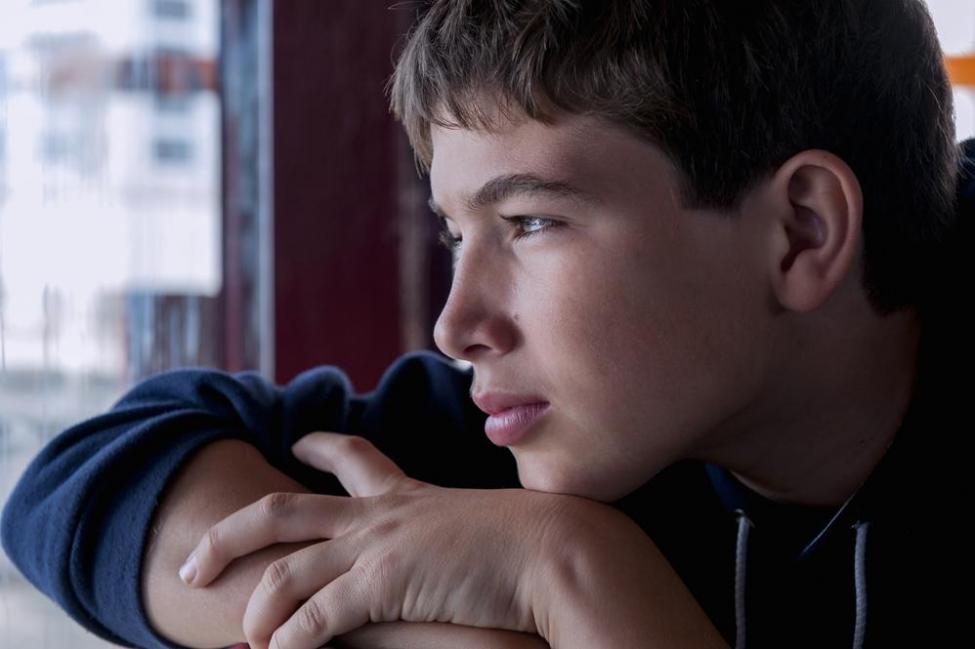 These fantasies persisted for several years. I tried to suppress them, but they kept coming back to haunt me. I thought I was going crazy. I thought this wasn't happening to anybody else but me. This was the late 50's and early 60's, and this was something you just didn't talk about, or even ask about. I saw pictures in the paper of guys in drag or outrageous clothing, protesting or getting arrested, and I felt that this wasn't who I was, but I didn't know what I was. The boys in high school were always bragging: "I went to a movie, and some queer touched my leg, and I beat the sh*t out of him". I didn't know where to turn for information. There was nobody I could talk to or confide it. I wanted to talk to my parents about it, but I was afraid. We never discussed sex of any kind in the family. I wanted to read something, but all the good books in the library were behind the librarian's desk, and there were no Walden Book Stores in the mall with their "Gay Studies" section.
I went on a mission to Sweden. Back in those days, few of the apartments where we lived had showers or hot water, so we would go to the public baths each week. Again, I was tempted, and I promised myself I wouldn't look. But we actually met an investigator in the sauna. We told the mission president about him. The president told us to ask him if he was gay, and if so, we should not teach him. The president said, "Gays feel the Spirit and are attracted to us, but we can't teach them." I thought about Peter when he saw the Holy Ghost fall upon the Gentiles, so he taught and baptized them, so why not gays as well? But we asked this brother whether he was gay, and he said "No." Eventually, he moved away, met a couple other elders, got baptized, and rode his bike a hundred miles to tell my companion that he joined the church.
After my mission, I got married, and had four children, all the while fighting these feelings inside of me. It took me thirteen years of marriage to realize that I actually was gay, and I needed to choose what to do about it. I didn't realize it at the time, but I was going through the classic stages of the "theoretical model of homosexual identity formation" articulated by psychologist Vivenne Cass in 1979. (This came only a few years after the APA declared that homosexuality was not a mental disorder.) I am grateful to Dr. Michael Adam Ferguson for pointing these out in a Facebook post.

These are the stages:
1) Identity confusion
2) Identity comparison
3) Identity tolerance
4) Identity acceptance
5) Pride
6) Identity synthesis

At that stage of my life I was someplace between confusion and comparison. I needed information. I have always been a spiritual person, and had a very strong relationship with God, so I didn't want to do anything to jeopardize that relationship, but I also wanted to do what was right for me. I started reading and I also went to the bars and the baths to meet gay men, and talk with them. I heard their stories, and discovered that we had a lot in common. They weren't sleazy society misfits, but strong, intelligent, resourceful, talented, spiritual, and upstanding members of the community.
I will never forget attending a concert of the Seattle Men's Chorus. I love and appreciate music, and I know what it takes to be a singer or musician. I realized that if these guys could be talented and accomplished and gay, then why not me? This was a great process of discovery for me. For being a shy loner, I found that I could actually relate to these men. And for spending most of my life living inside a cloud of anger and distrust, I discovered that I actually liked people, and they liked me. I also discovered how desperately they needed love, and found out how much I desperately needed to give love. This is an amazing discovery for a person at age 36 to make. Another amazing discovery for me was the ability to make my own decisions and take responsibility for them. This idea completely changed my life. After all these changes and insights, I felt like the Ugly Duckling who realized he really was a swan.
I also realized that if I let it, this would take over my entire life, my time, and my attention. I realized that I had to re-invent parts of myself because, at the same time, the rest of my life was still there and waiting, and I had other goals to fulfill. When I used the term "identity" in connection with these six points, I only mean PART of my identity. The rest of me was still very much intact. I had fought hard to educate myself and develop a career, and to develop a knowledge of the Gospel and a relationship with Christ, and I wanted nothing to interfere with that. Of course, I believed at first that I could "pray away the gay", but I soon realized that this wasn't going to change me. I was very active in the church, went on a mission, went to BYU, married in the temple, paid my tithing, read the scriptures regularly, and stayed super faithful. All to no avail. And I did none of it out of a sense of duty. I did it because I loved the Gospel, and it made me happy to live it. I had some wonderful teachers in the church as a youth, and at BYU. I paid attention and learned the Gospel. I had to play a lot of catch-up because my family was part member, and not very active, and most of my friends were from old families in the Church, and they knew their stuff. But I got very interested, drove myself to study, and basically converted myself to the Gospel.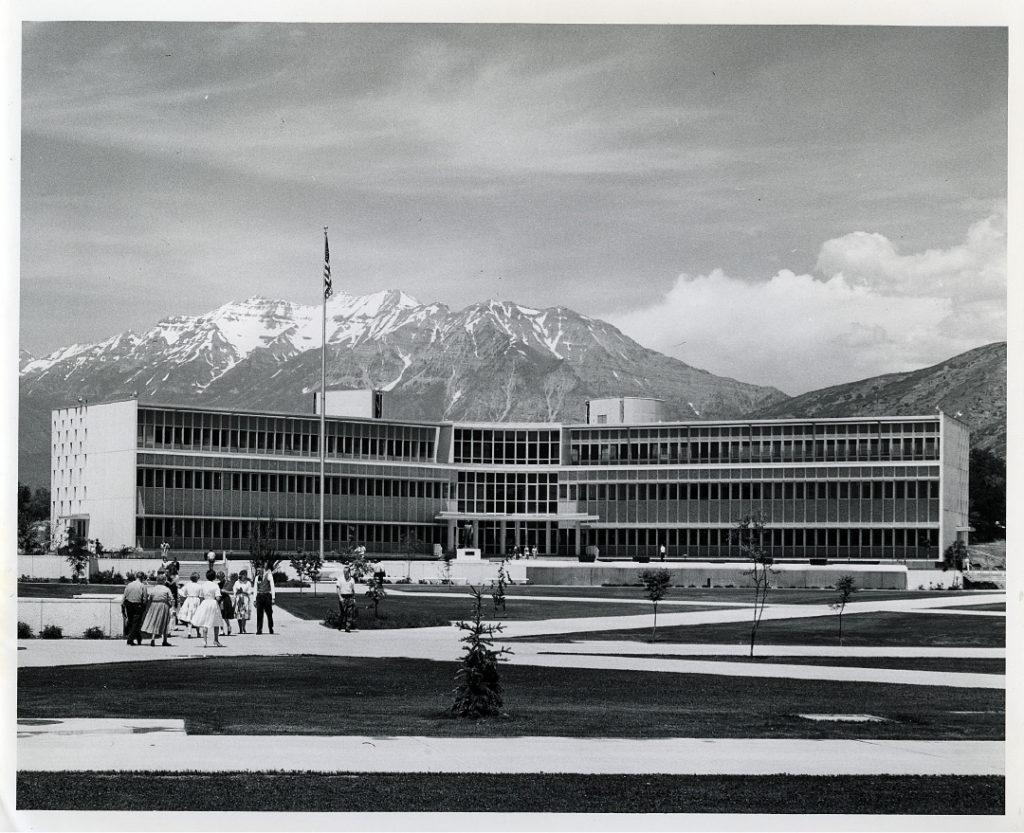 Eventually I moved out of the house, my wife filed for divorce, and I was excommunicated from the church. I learned that my excommunication trial was far different than most. I really dressed up for my trial and approached the whole thing with the utmost respect and dignity. No screaming. No fighting. No recriminations. No pleading. I had made my peace with God and was determined to take whatever I had coming. I even reached the point in my own mind, and I think we all must do this, where I was even ready to defy God, if necessary. At the trial, I felt a lot of love and concern from the brethren. Even the man who was supposed to testify against me cried and pleaded that I was a good man, and should not be excommunicated. The Spirit told them all that they should not do it, but in the end, the handbook won, and the Spirit lost. I was out of the church, but I was surprised that I didn't feel too badly about it. My relationship was with God, not the church. I still had the Spirit, and I felt the assurance and the will to make it and to fight my way back, whatever "back" meant.
But, just to do a little reality check on myself, I thought about these words from Mosiah and asked myself how they applied to me:
2:37. I say unto you, that the man that doeth this, the same cometh out in open rebellion against God; therefore he listeth to obey the evil spirit, and becometh an enemy to all righteousness; therefore, the Lord has no place in him, for he dwelleth not in unholy temples.

2:38. Therefore if that man repenteth not, and remaineth and dieth an enemy to God, the demands of divine justice do awaken his immortal soul to a lively sense of his own guilt, which doth cause him to shrink from the presence of the Lord, and doth fill his breast with guilt, and pain, and anguish, which is like an unquenchable fire, whose flame ascendeth up forever and ever.

2:39. And now I say unto you, that mercy hath no claim on that man; therefore, his final doom is to endure a never-ending torment.

Mosiah 2: 37-39
I didn't really know at this time how God felt about any of this, but I was prepared to stand before Him and not shrink from His presence, but instead say: "This is my choice. I know it's right for me. If you don't like it, then send me away, and I will take whatever punishment you see fit to give me." Now remember, this was before I ever sought the mind and will of God of this matter. But I had made a choice, and I made that startling realization that for the first time in my life, I made a choice on my own behalf, and not to please somebody else. I later realized that God never left me, and I felt like I could confidently walk into His Presence, and he would welcome me. I did not think myself an enemy to God. In fact, I always saw God as my Friend, and He still was. I just needed a space to step back and rethink our relationship, and make sure it was built on rock, not sand. He gave me that space.
This was really a test for me to see whether I was willing to take a leap of faith, out into the darkness, not seeing the road ahead. The song "Runner" by Twila Paris says is best, and it was my inspiration during this time.
Runner when the road is long Feel like giving in, but you're hanging on Oh runner, when the race is won You will run into His arms.
I was still searching and trying to determine if this was the right thing to do for me. I was in the tolerance stage, working on acceptance.
One summer, I decided to drive alone down from Seattle, where my family was living, to San Francisco to check out things for myself. This was the height of the 80's and being gay in San Francisco was like being Irish on St. Patrick's Day. It was the thing to be, even if you weren't gay or Irish. I saw gay restaurants. I saw gay bars with big picture windows open to the street. I saw people who were gay who were friends all through high school, and were now young adults who never had to go through the indecision and turmoil I was now going through. I saw a couple walking down the street together, happy and carefree like a couple of children. When I saw that picture, things started to jell in my mind. I wanted to have a companion and to have us both feel like that. This was a long way from just a teenage crush years before. Then, the words to this popular song from back then, "The Voice" by Moody Blues came over the car radio:
Cause out on the ocean of life my love.
There a so many storms we must rise above.
Can you hear the spirit calling, as it's carried across the waves?
You're already falling it's calling you back to face the music.
And the song that is coming through.
You're already falling the one that it's calling is you.
Make a promise take a vow.
And trust your feelings it easy now.
Understand the voice within.
And feel a change already beginning.

This was it. I needed to learn to know myself. I needed to face the music. I needed to listen to the inner Voice. Instead of denying my feelings, I needed to listen to them. Then, on the way back home, I stopped at a gay bar in Seattle. It was July 4th weekend. On a blackboard, on the wall, somebody had drawn a picture of the American flag and the words: "Gay, Proud, and American". That clinched it. I could honestly say I was all the above.

Stage six done.

Stage Seven to come.

My makeover was nearly complete. I was living a new life. I was experimenting, and is the case with experimentation, there are break throughs and there are mistakes. I had lived in a relationship with several people in Seattle, moved to San Francisco and got a job in Silicon Valley, and was now living in Los Angeles.
"Make a promise take a vow." God wants to know what you will listen to him and covenant to follow him no matter where the road may lead. A crisis is not just that something bad happens to you. A crisis is when circumstances force you to come to a point in life where a decision must be made. I reached that point in April 1985. This was a real down point in my life. I had just been robbed; a relationship had failed miserably; and I had just broken my wrist. To make matter worse, I sensed that something illegal was going on at work. I remember laying on my bed and praying to God. I basically said:
I have made such a mess of my life trying to do things on my own, and living my life for myself. From now on, I am going to dedicate my life to you and your service. I'm not asking you to take over my life and make decisions for me, but I, here and now, make a covenant to dedicate my life to your service. I'll go where you want me to go. I'll say what you want me to say. I'll do what you want me to do. I'll be what you want me to be. I'll see what you want me to see.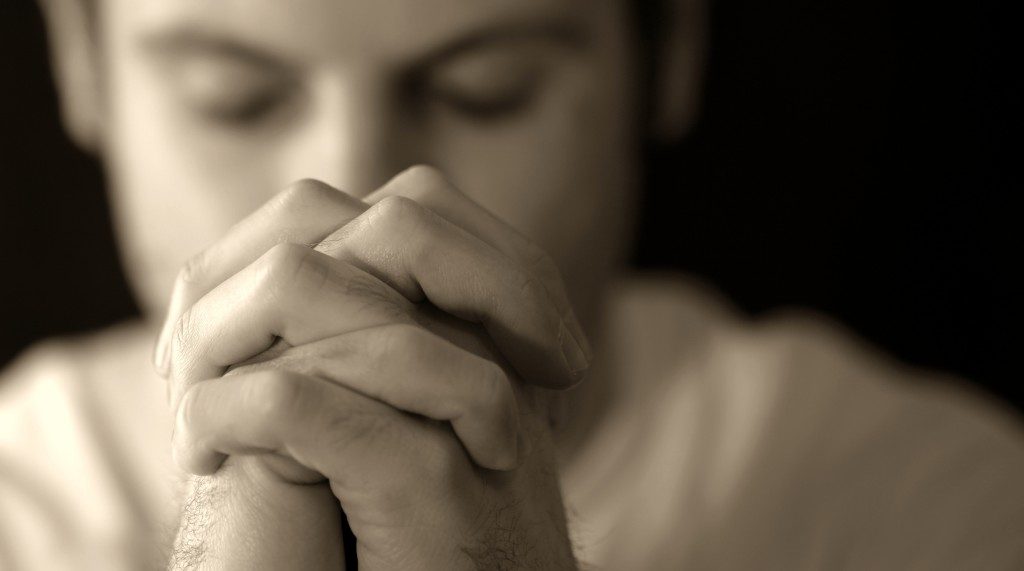 Asking nothing in return, and not expecting any special favors, I needed a new focus in life. I opened myself up and made myself completely vulnerable and pliable in the Lord's hands, come what may. I was ready to make that kind of commitment. I am not the kind of person to take a promise lightly. My boss once said: "Once, you make a promise, you will move heaven and earth to keep that promise." Yes, I will. It's a matter of personal pride. I wouldn't be the person I am if I did any less. A general authority once said in Conference: "It is better to be trusted than to be loved." I always wanted to be the kind of person that people could trust.
Then, in the coming months, things started unfolding. I got laid off from work because I was complaining too much. I later found out that I was working, not for a software company, but a giant international money laundering operation. I got out just in time. They gave me a very generous severance and sent me on my way. Immediately, I was contacted by another former employee who wanted to go into business developing software. We had a fairly successful business creating what is now called GPS software, like Garmin and Tom-Tom. We were one of the early pioneers in the business. With our product, you could use a touch screen to get detailed driving directions from any address in the US or Canada to any other address or point of interest. We later went out of business and sold the company, but we had a good run while it lasted.
I was also receiving a great deal of inspiration and spiritual guidance. I wanted my wrist to heal up, and once, while attending a prayer service at one of the local gay churches, I was standing in a circle, praying for a healing for my wrist. I felt a surge of the Spirit in my wrist, a sense of warmth and high vibration, and I heard my bones literally go "crack" and "crunch". And I knew my wrist had been healed, and I praised God. I visited my orthopedic surgeon for a follow-up visit a week later, and he said it was completely healed, and then proceeded to congratulate himself and tell me what a great doctor he was. I'm sure he was a great doctor, but there were other forces at work here, as well. I trusted the Lord and followed Him wherever that path led me.
I joined the local Los Angeles Affirmation chapter. Being a stranger in town, I met some friends in Affirmation and read some excellent pamphlets that Affirmation put out. One was about excommunication, which the pamphlet explained, doesn't mean the end of the world. You still have a life and God still loves you. That was a great comfort and source of information to me. In Affirmation I met a couple of men who were thinking of starting a study group and meeting to study the Gospel and partake of the Sacrament together in each other's homes. I thought this might be a good idea, but I wanted to pray about it, so I did.
This is how my prayer was answered.
One day I was sitting alone in a gay restaurant in West Hollywood, sipping a beer and checking out a guy as he walked across the room. Suddenly, the Spirit came over me and confirmed that I should take part with this group. But, think about it! God was sending me a message in the most vivid way possible. According to traditional church teachings, I was in the wrong place, drinking the wrong beverage, and thinking the wrong thoughts. But the Holy Ghost cut through all that clutter and told me what was really important. All the trivial do's and don't's are not important in the eyes of God. What God is looking for are people who trust Him and obey His voice.
We began meeting as a little group, then suddenly, several of us began receiving revelation, just like Joseph Smith and Oliver Cowdery did in the early days of the church. What's it like to receive a revelation? First you sense something like a point of tension building and building in your spirit. It's like a dam ready to burst. Then, are you instantly receive a huge block of understanding, all in an instant. You feel like a piece of knowledge or intelligence is about to flood over you. Joseph Smith aptly described it as pure intelligence flowing through you. Another teacher described it as "the flashing forth of intuition." You want to write it all down. You want to write while in the Spirit as Joseph Smith and Sidney Rigdon did while receiving the Vision of the Three Degrees of Glory. During that time, you struggle to get your multi-dimensional holographic image down in a one-dimensional stream of words. You struggle to find the right word, or sometime the correct words just come to you. But some things simply can't be written. Either you feel it is not appropriate to write, or you have no frame of reference with which to relate it to others. (This is why is takes revelation of your own to understand revelation coming through others.) While in the Spirit like this, you feel like you could ask God any question and get an answer. You feel like God knows what you are going to ask even ever before you ask it. Unfortunately, the vision eventually closes, though you wish it would last forever. I use the word "feel", which is a word normally associated with emotion. But, this it not emotion. It is intuition.
I learned in the little study group that evolved into a church that we are all entitled to revelation and the inspiration of the Holy Ghost, concerning our callings and stewardship, regardless if the stewardship is our own life, our family, our church callings, our job, or even a venture such as we felt called to embark upon.
In all the revelations given to our group, God begins them by conveying his great love for us. This is something we all need to hear, and especially the gay community. Yeah, He really does love all of us a lot, and that is probably the scariest thing about God and the hardest thing to handle. His love. Stop thinking you don't deserve it, because if you think that, all you do is cut yourself off from Him. It's not God cutting you off from him; it's because you are cutting yourself off from God.
Not content with taking anybody else's word for it, and realizing that everybody had presumed to know how God felt about homosexuality, but never bothered to ask. I decided to ask. To give you a quick summary of what I received, I learned that when it comes to sexual relations, God is no respecter of persons. The same rules about adultery and fornication apply to everybody, regardless of sexual orientation. To God, it is irrelevant and immaterial whether the couple is same-sex or opposite-sex. He loves all of us. Not especially because you are gay, or especially because you are straight. It's all irrelevant. We're all special in our own way, but nobody is any more special than anybody else. I talk a lot about dreams and revelations, but does that make me special?
No.
I figure God will talk to anybody who has faith, sets aside his fears and prejudices, and really listens. 
I found out that cheating is cheating. Gay or straight makes no difference. Sex is deep and intimate communication that takes place on many levels, and it can destroy a couple or friendship, or it can create a bond that must be preserved in a relationship that is secured by a deep interpersonal covenant, made in connection with the Holy Ghost. 
It's OK to have a same-sex relationship, but you must be responsible; you must make sacred covenants; and you must live by them. Back then, nobody dared dream that same-sex marriage would eventually be legal, and if the Lord knew it was going to happen, he never told me. But, the thing about revelation is you only get to see the path a few steps ahead of you. If you aren't ready for the full picture, you don't see the full picture. But, the two things that came across to me as being of paramount importance were (1) Follow the Spirit, and (2) Make and keep covenants.
With this new knowledge, I changed my behavior immediately. I had been running around, so to speak, but I received the personal message, in no uncertain terms, that this was wrong.
We collected all the revelations we received, except the one that were too personal, and put them together in a book. Unlike most books that come out today, purporting to be scripture, this was not some warmed-over ancient translation or sealed portion. This was a modern-day testament, given in the 80's, that God has not forgotten us, and we are equally loved along with everybody else.
In my personal life, I longed for the spiritual companionship of the Lord, but I also longed for the physical and emotional contact with somebody I could, as Joseph Smith put it, "it is pleasing for friends to lie down together, locked in the arms of love, to sleep and wake in each other's embrace and renew their conversation." (Yes, he actually said that, but he was specifically referring to the resurrection.) But to be able to experience this with a choice companion is what I wanted with all my heart.
A couple of months later, I received a revelation that God had somebody especially prepared for me to come into my life. He would be somebody I never considered or expected, but he would come into my life and we would be a blessing to each other. It also stated that being together would be "the key to your success".
I waited.
Things were not going to well for our little group, and I was on the verge of leaving. We began in August 1985, and it was now October 1986. We had a great beginning with a wonderful Spirit in attendance, but over the months, egos started to get in the way.
Now, we were going to have a missionary meeting on a Saturday, but I wasn't sure if I was going to participate or ever return to the organization again. All that week before the meeting, I had a different dream each night. I dreamt about missing a plane. Then I dreamt about missing an elevator. Finally, on the Friday night before, I dreamt about missing the proverbial boat. I took them all as warning messages and decided to attend the Saturday meeting. Just as I showed up and began to walk up the sidewalk to the porch of the private home where we were to meet, Thom, who was at the meeting, decided to come out on the porch to get a breath of fresh air. He saw me coming, and he said time stood still for him. I came up and gave him a hug, the same as I would do for anybody in the group. But, this time, I especially wanted him to feel all the love of God in that hug. Later on, he says that he felt it was God hugging him, and he never felt safer in anybody's arms. Throughout the meeting, we kept looking across the room at each other. It was getting embarrassing because other people started to notice, and I tried not to look at the most beautiful face I have ever seen in my life. But I realized later that looks were irrelevant. I finally met a person who understood me, and that's not easy to do. We can also totally be ourselves around each other, and a person like that is hard to find.
Thom had been staying with some church members all that week, but nobody told him about me and nobody told me about him. It was literally love at first sight. The song "Some Enchanted Evening you may see a stranger across a crowded room" doesn't do justice to how we both felt. In fact, all the love songs started making sense to me.
It turns out he was the son of a Mormon bishop. He had been staying in town with church members for a couple of weeks. He had to leave Sacramento and had a choice of either going to San Francisco or Los Angeles. He didn't like either choice, but for some reason he chose Los Angeles. I knew somebody was coming down from Sacramento to Los Angeles and needed money for a bus ticket. I donated the money,
but I didn't know who the money was for, and he didn't know that I donated the money. It wasn't until years later that we realized that I paid for his ticket, and made it possible for us to meet.
Like me, he also had a very tough birth, but unlike me, he was born premature. He was handicapped with cerebral palsy. It only affected how he walked. He was so intelligent he got accepted into Stanford right out of high school, and so good looking that a model agency wanted him to come work for them. But he gave all that up and more to serve a mission because he wanted to please an ungrateful and abusive father. He never told me all at once about his life before we met, but he has gradually unfolded it for me over the years, confiding in me things he has never told anybody else. I don't mind not knowing everything, but, I don't think he could tell me anything that would not make me love him, and if I were to tell only part of his life, you would be amazed, and it would also break your heart, I still wonder whether you can tell at an early age whether children are gay, but I have seen early pictures of Thom. I didn't have any trouble picking him out from his brothers and sisters. He was the brightest, the happiest, with the biggest smile, and had a certain sparkle about him. I wanted to know him, even as a child.
We moved in together as soon as we could find a place. But, before that, I didn't want him to feel stuck in any situation and not able to get out of it, so on our first date, I went to the ATM and gave him some money right on the spot. No questions asked. When we moved in, we decided not to have sex until we held a commitment ceremony at the church. It was difficult holding off about three weeks, but we made it. Nobody believed us, but we made it.
Not even waiting to move the furniture into our new apartment, we slept the first night together on the floor. We each had the same dream. I dreamt that we were sitting beside each other, and a man sat across from us at a desk or table. He was showing us a big photo album of our future life together, slowing turning page by page. Next morning, I told Thom about the dream, and he said he had the exact same dream.
As the years went by, we found we had a lot in common. He was physically, but not mentally, handicapped. I was a visually handicapped. From the moment I met him, I just knew exactly how he wanted to be treated. No sympathy. No coddling. No special treatment. If he falls down, he doesn't want any help getting up. When we haul in the groceries, he always picks the heaviest load. He used to wear leg braces, but he threw out his braces shortly after we got together and doesn't need them anymore. I call that a miracle. Once, when I was praying at bedtime, I heard a distinct voice saying: "The key to your success is that you both remain together." I know this is right, and that God wants us to remain together, and both of our lives have changed in a very significant way after we got together. I had actually forgotten that the Lord had said that to me earlier before we even met. He was just reminding me what he said earlier.
When I was a little kid, my mom used to take me to the children's hospital to see the eye doctor. I remembered seeing the little crippled kids at the children's hospital and always included in my childhood evening prayer to "bless the poor little crippled boys and girls". Without knowing or realizing it, I was praying for him.
We have been together 34 years, married 6 years. Before marriage was legal, we saw a group of gay and lesbian attorneys here in town to draw up our wills and powers of attorney. I am not generally an emotional person, so I didn't realize what an impact drawing up a will together would have on me emotionally. To finally meet people out in the business world who understood us and our concerns exactly, and the fact that we were marking our mark together, out in the external world made me suppress a tear or two. Now that we are married, I never feel more married than when we file our taxes together. We have both our parents' marriage certificates hanging on the wall, and our own hanging on the wall in the foyer. It's the first thing you see when you walk in the front door.
Both of us are excommunicated. Neither of us have plans to ever return. Thom refuses to attend, but I will visit occasionally, when a family member is getting blessed or baptized. Some of our families accept us, while others don't. Many accepted us as a couple until we got married. So long as our relationship was abstract, it was OK with them. But, when our relationship became real and tangible by legal recognition, they couldn't handle it. But on the bright side, we have had members of both families tell us "We have never seen you happier." We have also been told by couples in both families that we are the inspiration and example for their straight marriage. And when my brothers' wives get together at a reunion, they always ask Thom "How can we get our husbands to treat us the way John treats you?"

My Patriarchal Blessing talks about "the greatest blessing that will come into your life …[being]… your companion forever". He truly is the greatest blessing that has come into my life. All the trials and pains and uncertainty were worth it. I feel like King Aragorn in "Lord of the Rings", who, after his long trials and labors, finally married the person he loved. And, for me, this is a testimony that God loves us; He is always mindful of us; and when we listen, and when we covenant to obey Him, he hears and answers prayer.
We want to hear your story–here's how to share it with us!

Each Sunday we feature a new Coming Out Story on the Latter Gay Stories blog. Coming out is an important process that is different for everyone; some experiences are difficult; while others are heart-warming and inspiring. Coming out is rarely easy–but your story will help others draw inspiration from your own experience. We rely on weekly submissions to keep the Coming Out Stories alive and invite you to share your story now.